2020 Lox Christmas Buyer's Guide
So you're sitting there smelling the fresh pumpkin spice flavor of Slocum Hollow in your hair while drinking your Lox Train Coffee, and it hits you - IT'S FALL! That means Christmas is right around the corner!! What am I gonna get for...
No worries, we've got you. Christmas likes to sneak up on us too, but thankfully we remembered early this year that the 2019 Buyer's Guide was a huge hit!
---
So, this is our way of reminding you that Christmas is around the corner, letting you know the things that Team Lox loved most in 2020, and helping our favorite brands get some extra Christmas sales! ♠
Angled Breacher w/ Spine Work by DMO Knives - The Godfather's Pick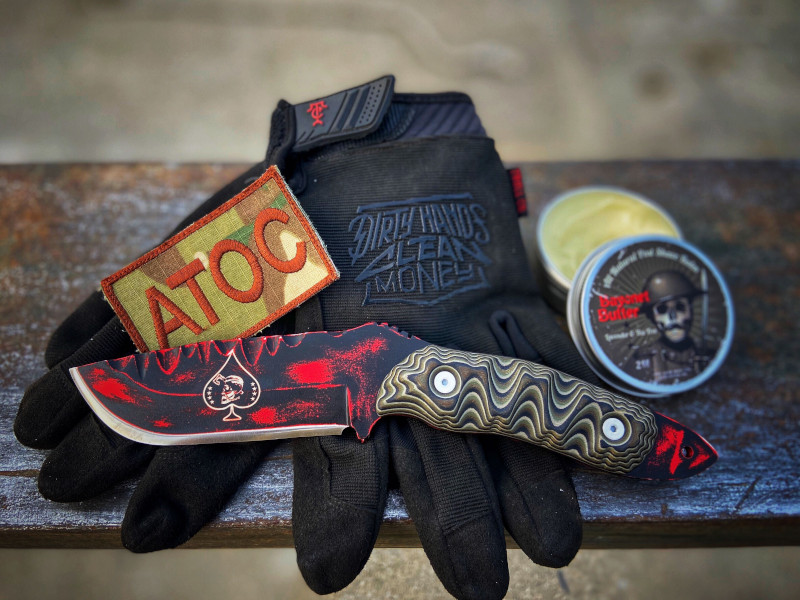 We're pretty sure it'd be heresy to do a Lox Buyer's Guide without including a knife in it, so this year we're starting with one right out of the gate! When asked what his favorite piece of gear was in 2020, The Godfather didn't even hesitate to say the Angled Breacher with Spine Work by DMO Knives! And, it's easy to see why with that beautiful red patina and Loxman Spade logo laser engraved on to the blade ♠
Check out all that DMO Knives has to offer - and tell them The Godfather sent you!
SSVI Trigger - Goldilox's Pick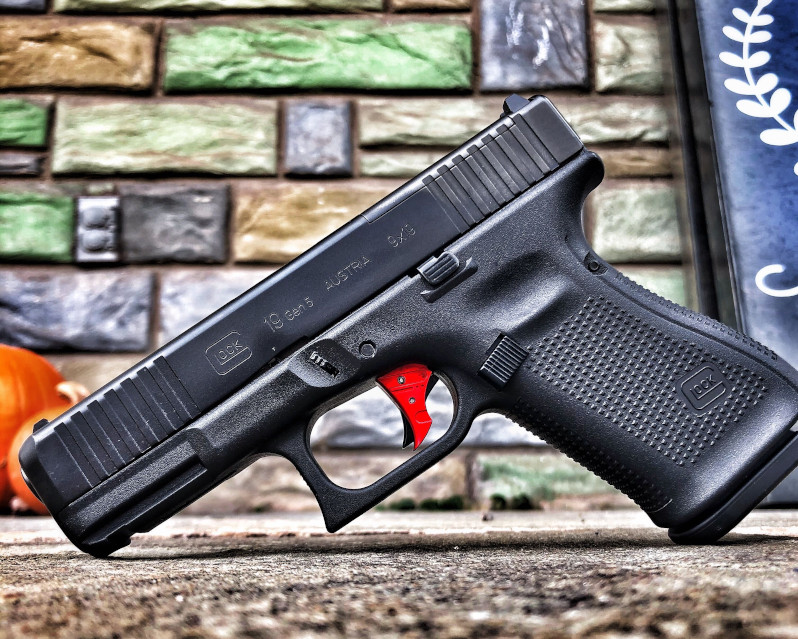 This year, Goldilox finally caught up with the boys and got her very own SSVI Glock Trigger! If you have one, you know why that's such a big deal - if you don't, then you're definitely missing out on what is, in her opinion, one of the biggest upgrades she needed on her Glock! While getting an upgraded trigger won't make you a better shooter, it definitely does make the experience a whole lot nicer ♠
SSVI does a lot more than just triggers; check them out!
J Anne's Paintings - Big Mike's Pick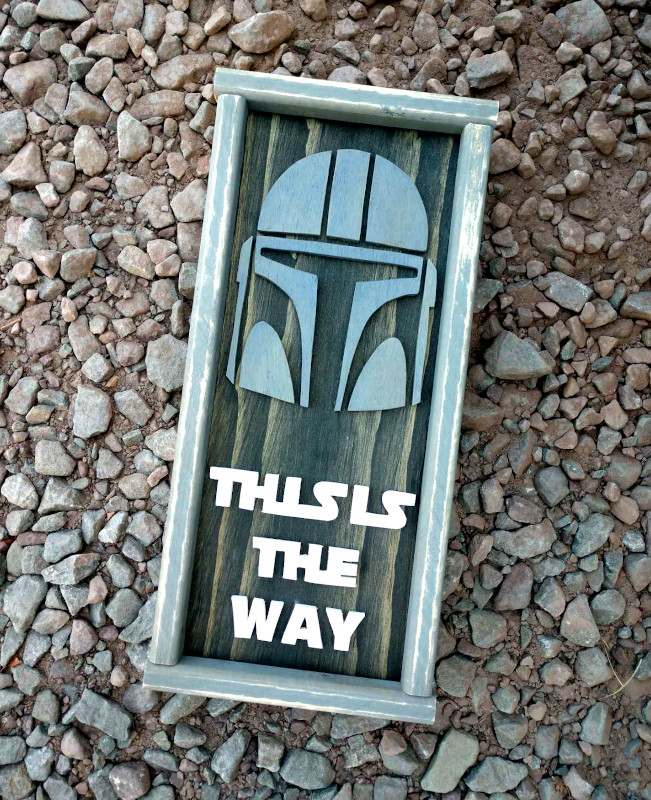 This is the way to amazing, custom artwork and home décor items! Jess is a masterful artist and creator, and Big Mike was thrilled to receive some gifts from her shop in 2020! Her creativity is just about endless; if you can dream it, she can do it. Right now we're sure you're thinking of someone on your list who would love something like this!
J Anne's Paintings is a lot more than that - head to her page and let her know what you'd like created!
Onsight Firearms Training - AJ's Pick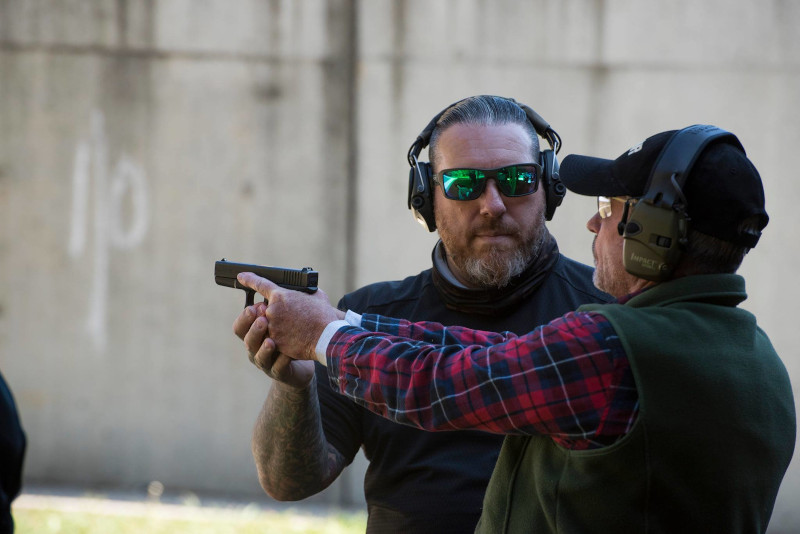 As I thought back over 2020, I initially struggled to think of my own entry for this buyer's guide. After all, the year pretty much fell apart by March, and, to be honest, I didn't actually buy much this year. BUT, then it hit me - despite all that's gone on in the world, in 2020 I've trained way more than any other year combined! That's because Ben from Onsight Firearms Training started training at my local range here in NEPA. His professionalism and devotion to excellence always challenges me, and I've loved the 3 hour Tuesday Evening Skill Building Classes, as they fit into my schedule perfectly!
Onsight Firearms Training trains up and down the East Coast - check his schedule out and get on it!
Penn Fishing's Battle II Reel - @easternpafishing's Pick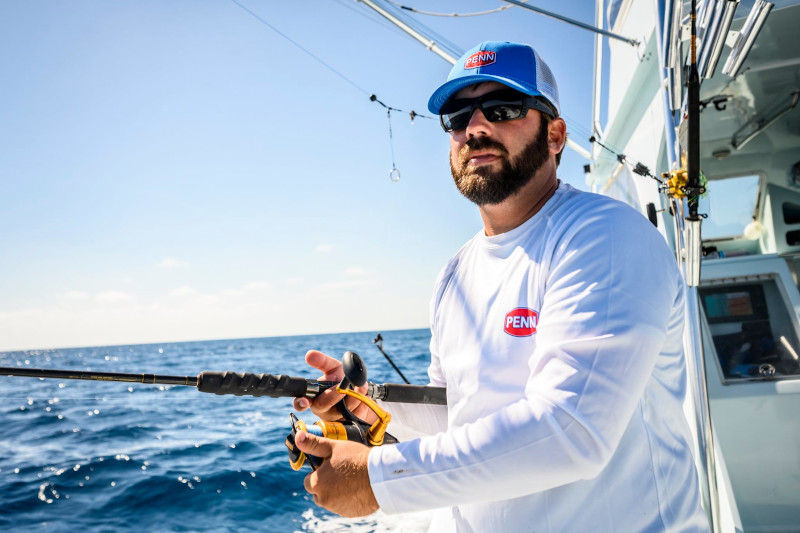 Our buddy John is a local fishing guide, so we knew he'd have some great input for that perfect gift for your favorite outdoorsman! Without pause, he said that Penn Fishing's reels are easily some of the best value for the money out there right now. His thoughts were, I can't picture many fishermen being disappointed about getting one, and we have to agree we'd love to be on the receiving end!
Grab your angler a Battle II, they're going to love it!
SimpliSafe Home Security - @the_soullessginger's Pick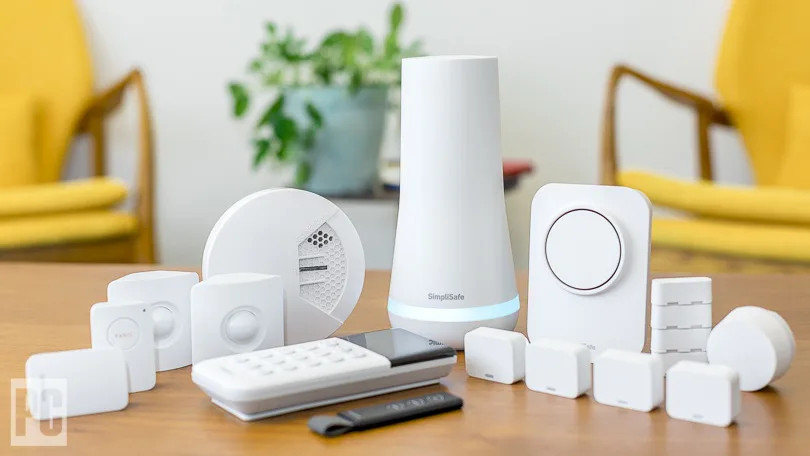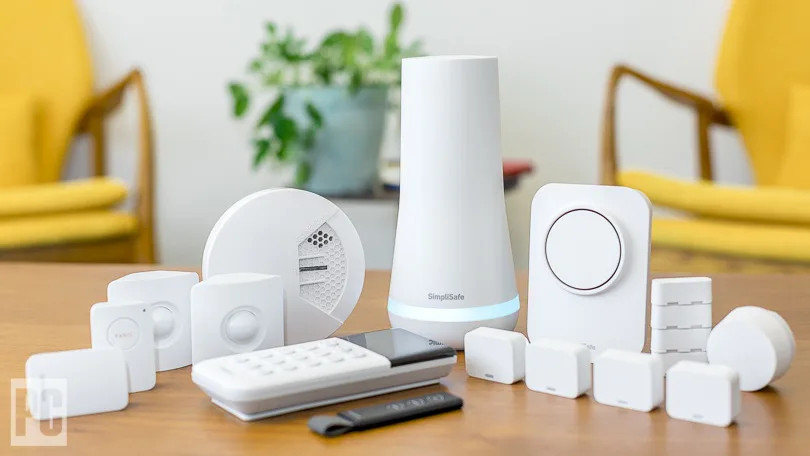 When it comes to Staying Sharp, Loxman Justin knows that security your possessions and loved ones is an important part! That's why he heavily researched a reliable, yet cost effective home security system to keep what matters most safe while he's deployed. After extensive research, he narrowed his choices down to SimpliSafe and Ring; eventually, he settled on SimpliSafe and hasn't looked back since! "Having a good home security system can be the difference between being alerted of a B&E or coming home to find your back door kicked open and all your belongings gone."
If home security is something you're considering, look further into SimpliSafe!

There you have it, a great list of gift ideas for all the Sharp Savages on your list!
Merry Christmas from all of Team Lox! ♠
Stay Sharp. Stay Savage.