Posted by Lox & Company on Oct 13th 2023
Can you believe it's already that time of year again? We're coming at you with another Lox Christmas Buyer's Guide so you can get the perfect gift for that special someone. And we're giving you plenty of time this year, so no excuses about procrastinating!
As always, these item recommendations are coming directly from Team Lox and friends. We hope you'll find them helpful as you start your Christmas shopping this year!
Let's dive right in!
The Godfather's Pick: Tammy's Elegant Frames Gun Frame $99 (Save money when you use code: LOX10)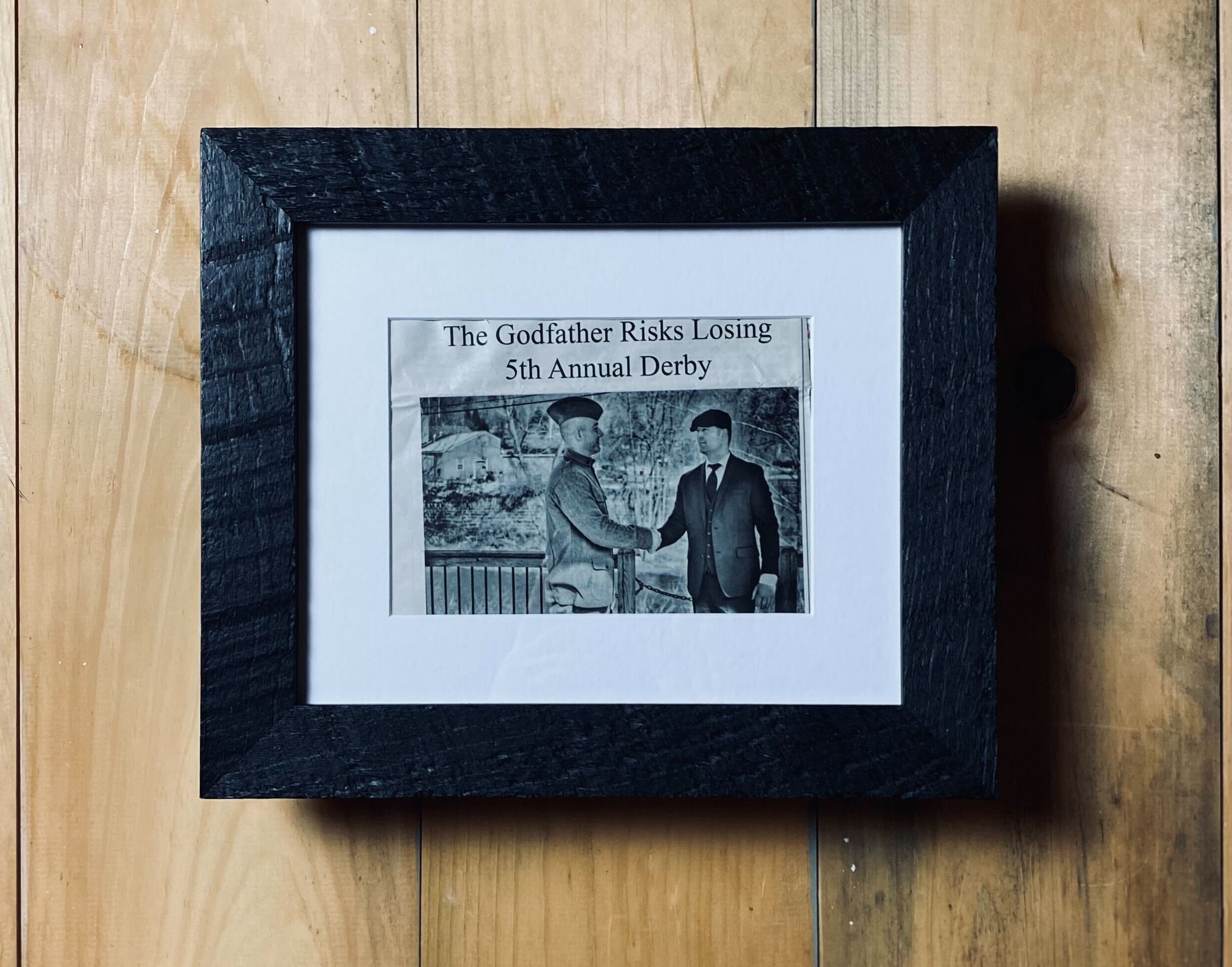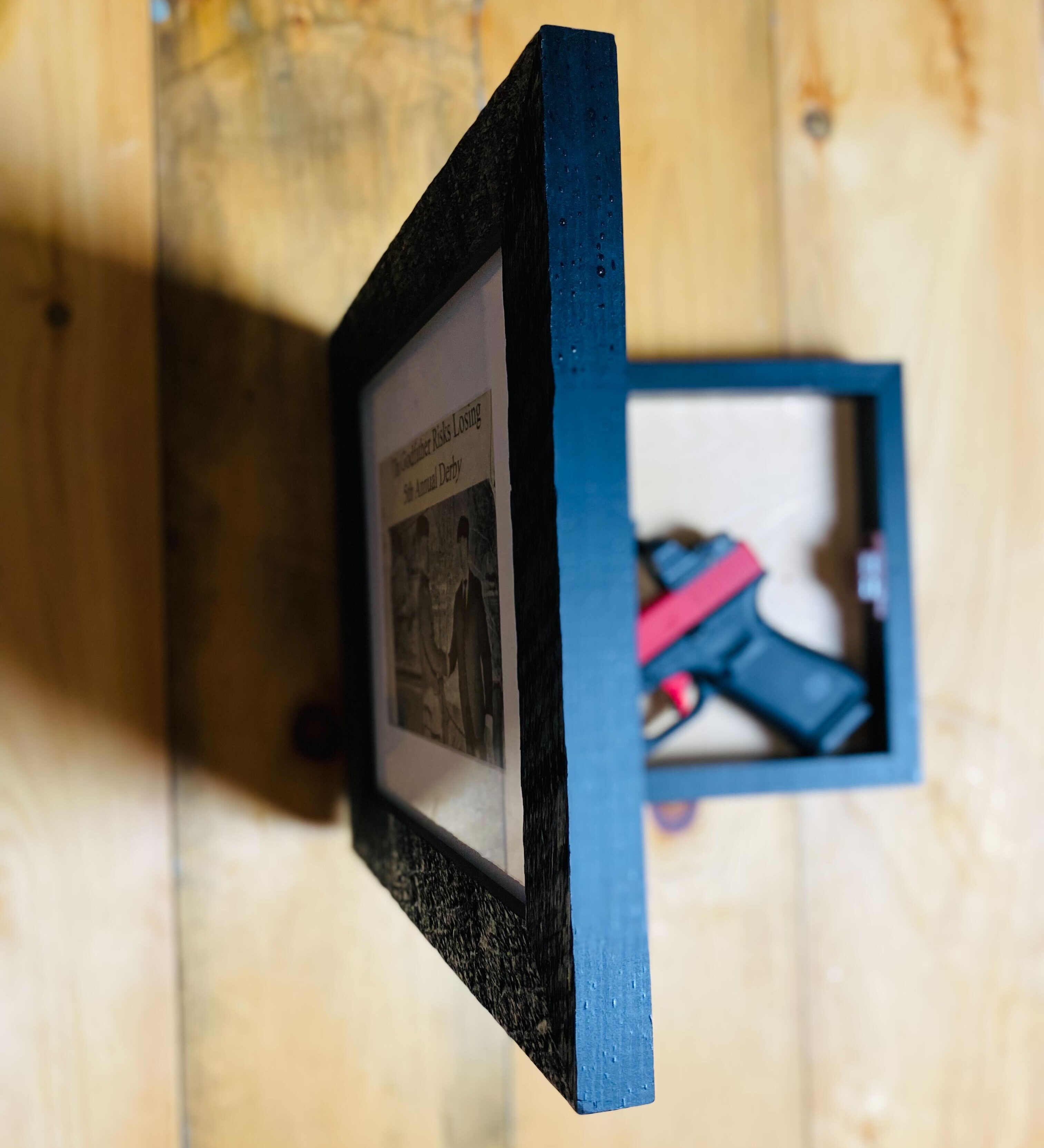 Product link: https://www.etsy.com/listing/1325491879/perfect-gift-for-men-handgun-same-day?%20variation1=3077068122&variation0=2958837111
Tammy's Elegant Frames have been around for multiple generations and are a Pennsylvania-based family business. Nearly all of their products are…picture frames. That's why when they came out with this gun frame it made perfect sense, and at the same time, it was a bit edgy. You know I love edgy. I had to have one!
It may look like it came straight from a movie scene, but this gun frame is cool and practical. EDC trays get so cluttered, and leaving your firearm out in the open is not exactly ideal for every location in your home. Like I already said, this gun frame has a huge "cool" factor. Plus, it's handcrafted. This product 100% reflects the quality craftsmanship you expect from a family owned and operated business.
Plus, the outer frame allows you to slide any photo you want in it, making this a very customizable product that is perfect for gifts as well as personal use. Use code "LOX10" and pick one up for every room in your home! I highly recommend it, and I'll be looking to collect more for my home and office space.
Goldilox's Pick: Viktos Upscale 2 Slingbag $90 (on sale for $55)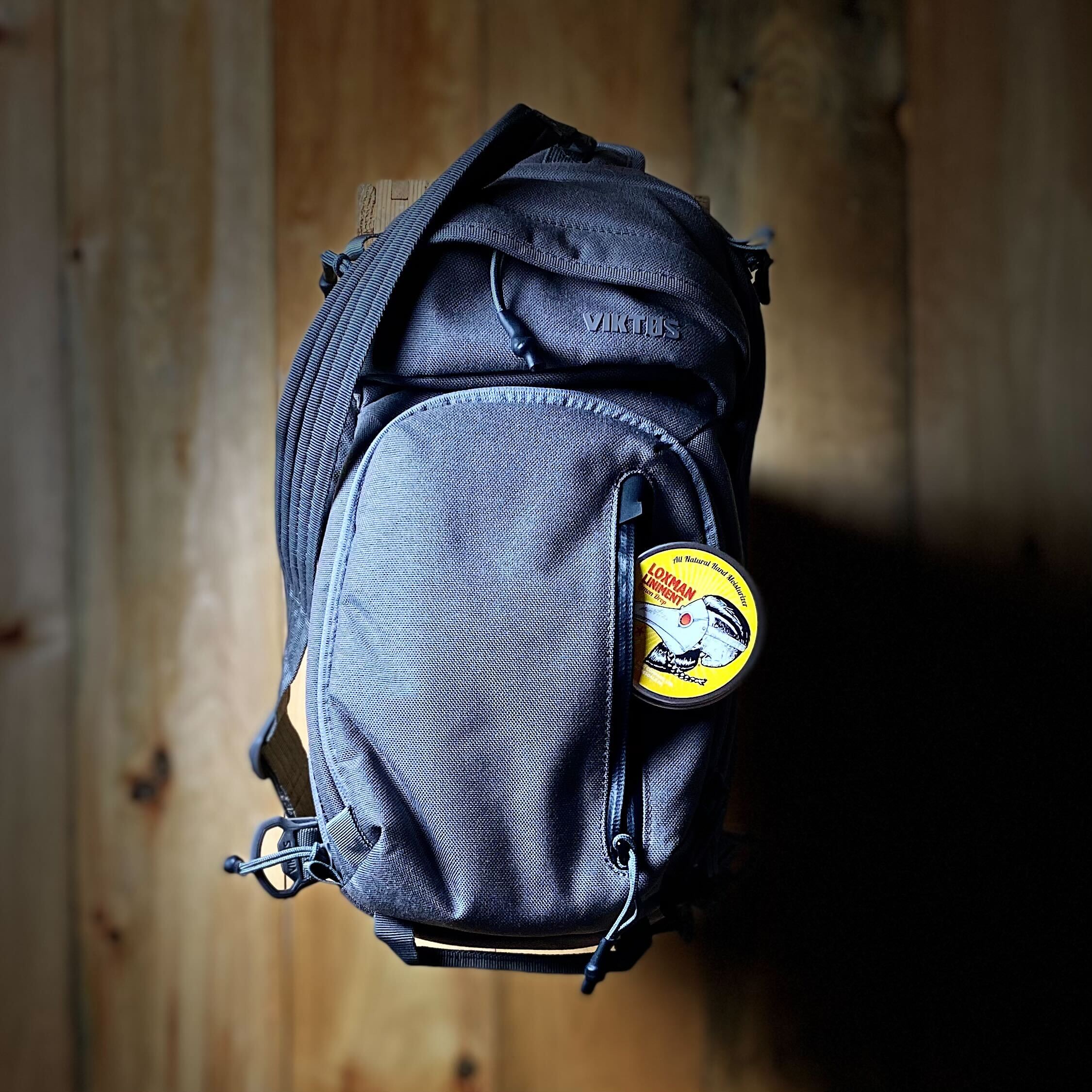 Product link: https://www.viktos.com/products/upscale2-sling
Conceal carry options for women are not always ideal when choosing Appendix Inside the Waistband (AIWB) method of carry. Don't get me wrong, I do carry AIWB occasionally — especially when the weather allows me to dress with layers. However, this bag is great, because it allows me to carry concealed off-body. The bag is practically designed and also allows me to carry additional items (wallet, keys, TQ, phone, extra mag, etc.). It also comes in multiple color/pattern options. I chose the greyman version, so it doesn't appear too "tacticool."
Protecting my family and myself from evil is a priority whenever I go out. I choose not to be a helpless victim and am ready to face-shoot evil if it means saving innocent lives. This bag is just another great option for conceal carry and I highly recommend this to responsibly-armed citizens everywhere.
Stay Sharp. Stay Savage.®
@thegoldilox
AJ's Pick: NeoMag Alias (Prices Vary)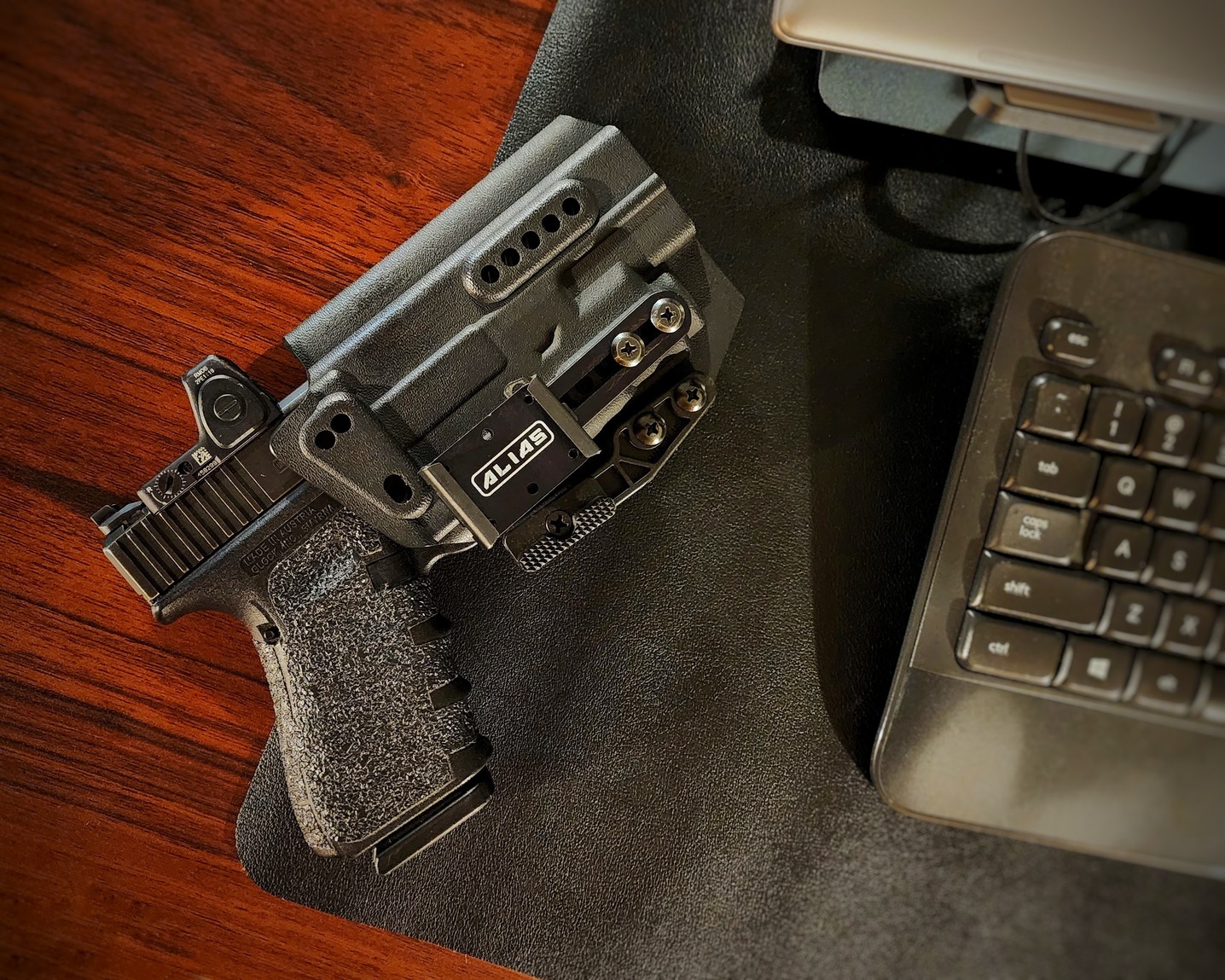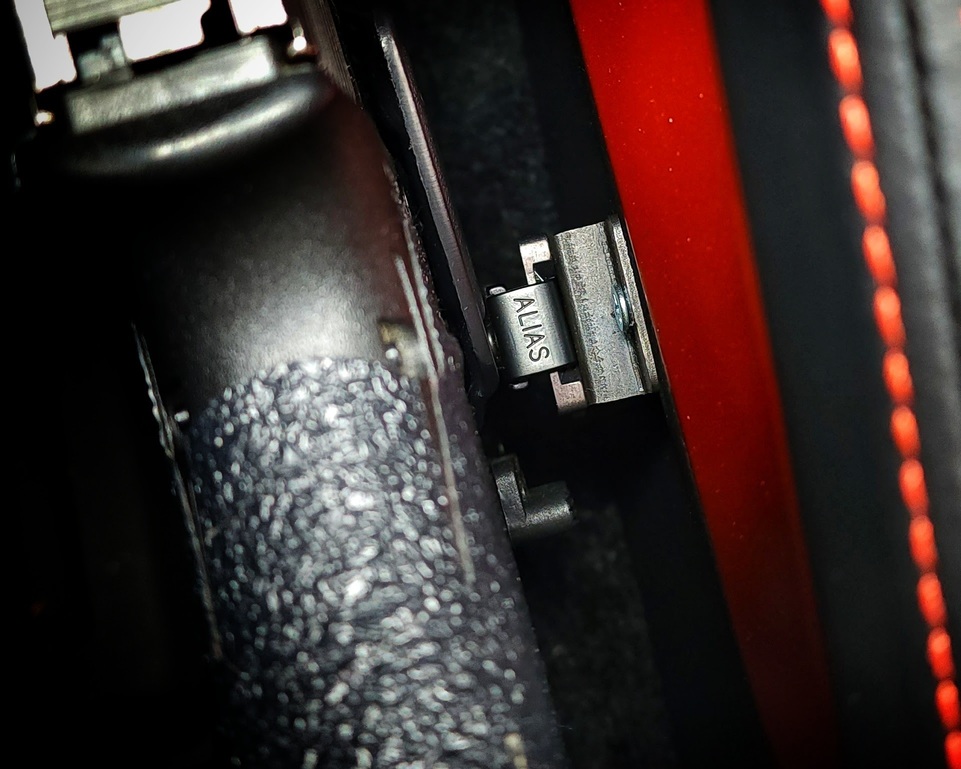 Product link: https://theneomag.com/alias-belt-system/
Longtime readers will know that I'm a huge fan of the innovative products from The NeoMag. However, two years ago when they announced their Alias Holster Attachment System, I was honestly very skeptical.
After all, it really seemed like a solution to a problem that didn't exist. As someone who's made a lot of holsters, I really felt like there was no place in the market for a bulkier, more complex mounting system.
Boy — was I wrong...
Because of my respect for Graig and his company, I continued watching their short form content on the Alias. Ultimately, I realized this system offered a few benefits that just couldn't be had otherwise.
Rock solid belt attachment at a single point: Because of the Alias's design, it's significantly more stable on a belt than any other attachment option out there (for IWB carry). What really "sold" me on this idea was watching Graig switch from 2 overhooks on his Staccato holster to 1 Alias receiver, WHILE getting a more stable connection between the holster and belt.
EASY transitions to multiple carry styles: Aside from being easy to take on and off as needed, the Alias system has multiple receiver options, allowing you to utilize it far beyond just your belt. My favorite is the Hard Mount, which I screwed into the center console of my truck. There's also Mounts for Hook & Loop, Magnetic, and even MOLLE.
Sometimes, being wrong is a good thing. In this case, stuffing my ego and seeing the brilliance of this system has opened my eyes to a host of on-and-off carry options.
Sure, the price is a premium compared to a $2 plastic clip. But, so are the results ;)
@aj_coutts
Nicholas's Pick: Canon R8 $1,499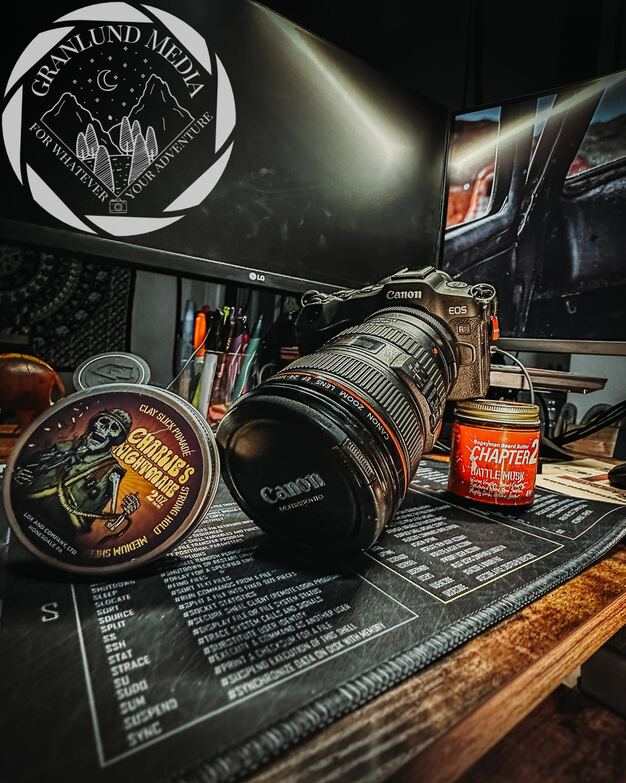 Product link: https://www.usa.canon.com/shop/p/eos-r8?color=Black&type=New
This camera is easily the best thing I purchased this year. This camera is for someone who has a foot in the photography/videography world and wants to bring themselves to the next level. This little camera has the same tracking features and mirrorless design as its big brother, the R6, that the pros use to shoot Formula One drivers and Nat Geo Shows and Magazines! The color and light range this little thing can capture is INSANE. This camera MAKES you want to take it with you everywhere you go.
Yes, the R8 takes Canon's newer RF lenses, BUT you can spend a couple extra bucks online and buy the EF adaptor and continue to use all your Canon EF lenses…I do. I still don't own any RF lenses and — well, look at my Instagram pages and I'll let you decide how it's working out for me LOL.
MERRY CHRISTMAS you filthy animals, and most importantly, Stay Sharp. Stay Savage.™, and I wish you and your family nothing but the best!!!
Check out Nick's Instagram pages to see his photography and the R8 in action!
@gremlin27 @granlund_media
Justin's Pick: Vortex Diamondback Tactical 4-16x44 $499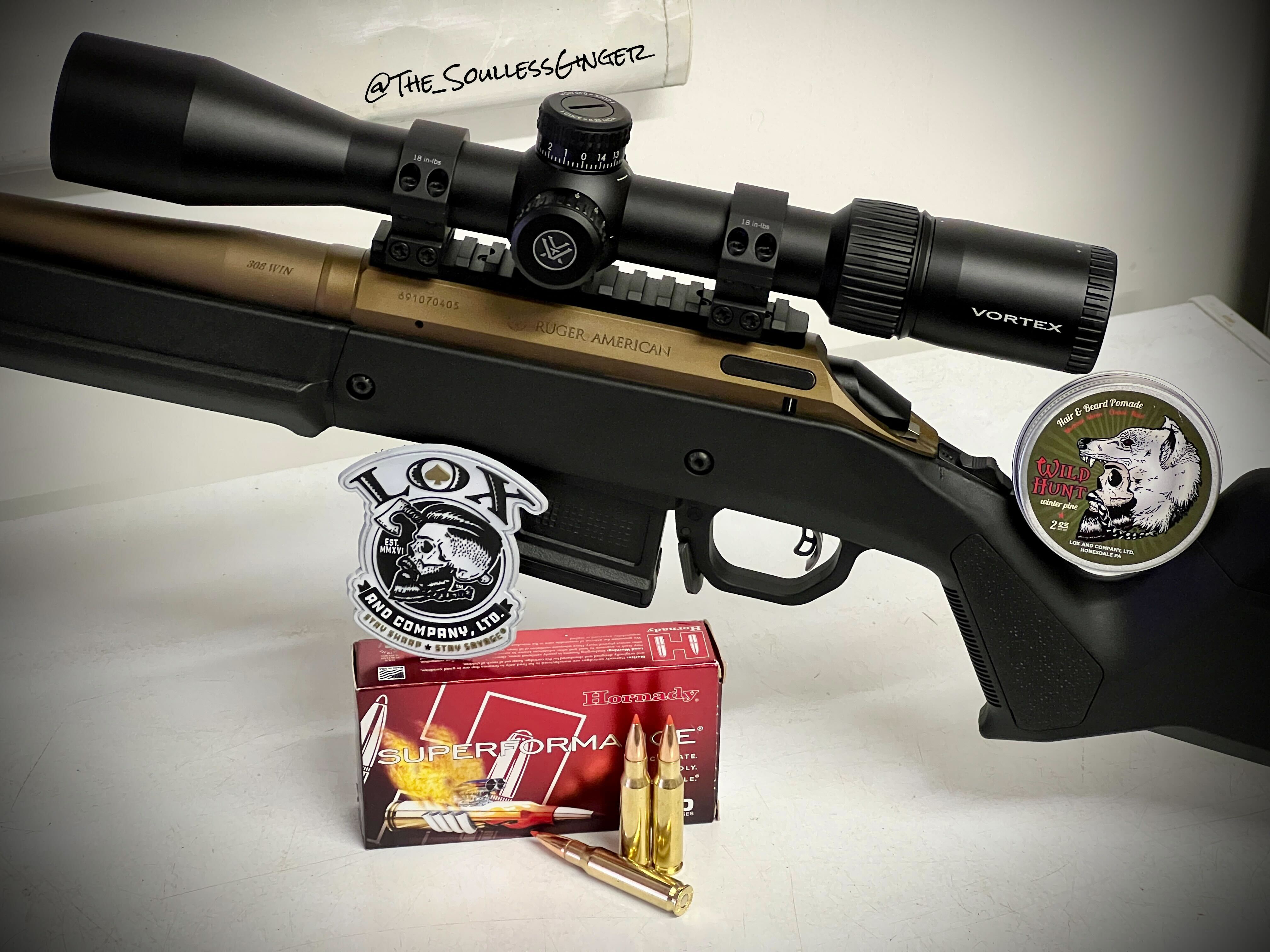 I chose this to mount on my .308 Win hunting rifle because it is first focal plane, has a crisp reticle with bullet drop compensation, easy adjustable turrets and more! Really the best feature is the Vortex Unlimited Lifetime Warranty, especially for an optic that will be carried around the wilderness and depended upon for accuracy when it's needed most.
I bought this optic from GovX.com for $319.99, a steal of a deal on a website tailored towards Veterans and First Responders. If you don't have the credentials to access the GovX Deals, you can find this scope for a reasonable price at many other locations.
Shoot straight, Stay Sharp, and Stay Savage!
@The_SoullessGinger
Travis's Pick: Springfield 1911 TRP Operator $1,600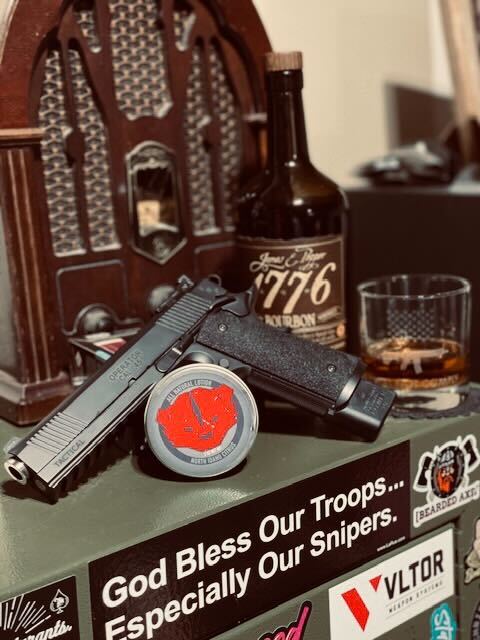 Product link: https://www.springfield-armory.com/1911-series-handguns/1911-trp-handguns/
I bought this 45ACP because 1911s are my favorite handgun on the planet! Back to back world war champs! Let's just say if Thor needed a new hammer made in America, this is the one he would choose. I love the full frame tactical rail, straight butter trigger and slide, and full murdered-out look of it. Pairs very well with some North Idaho Citrus & 1776 Bourbon.
@dutchviking76
Hunter's Pick: Altama Maritime Assault Low $120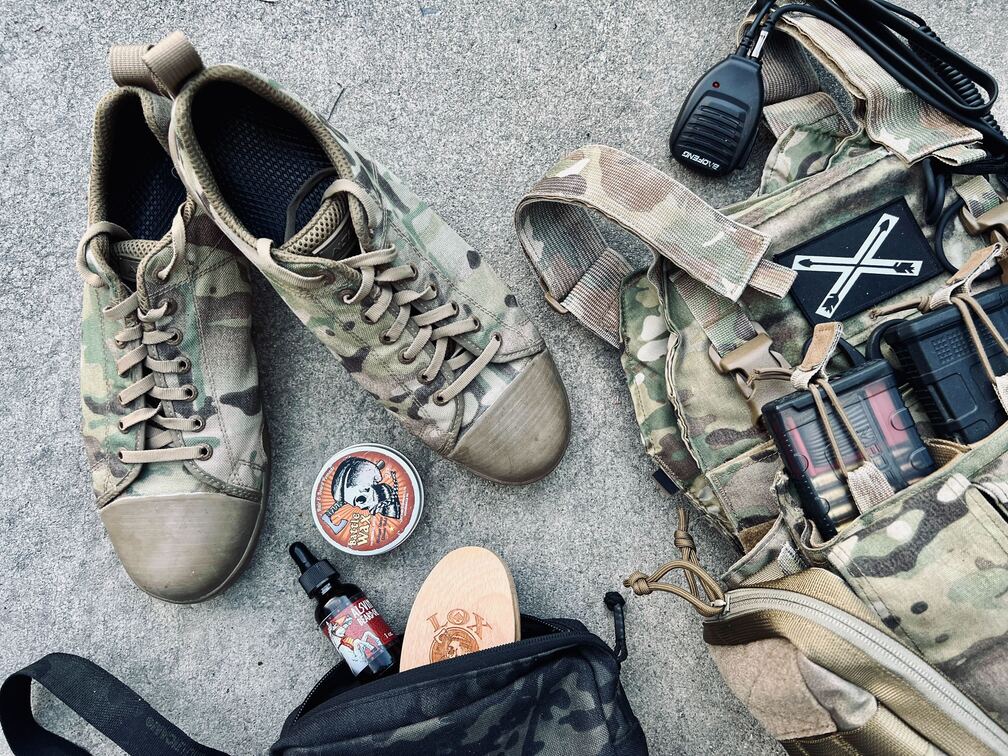 Product link: https://originalfootwear.com/collections/altama/products/altama-maritime-assault-low
I bought the Maritime Assault Low boots expecting a fun range/urban shoe, but I got much better than that. I now wear them as a daily work shoe. My feet stay comfortable and supported throughout the day. No ankle support on the Low model, but there is a Mid option available if you prefer more ankle support. They are breathable in the heat, though they substitute any sort of waterproofing for this. That said, they feature a drain in the side for any water that finds its way into the shoe, hence the "Maritime" label.
They boast the comfort of a sneaker, and the robust sole of a boot, in the ultimate "High Speed Cool Guy" package; and yes, Bruce, they come in (MultiCam) Black.
@yaeger_actual
John Z's Pick: Garmin Instinct $299 (on sale for $170)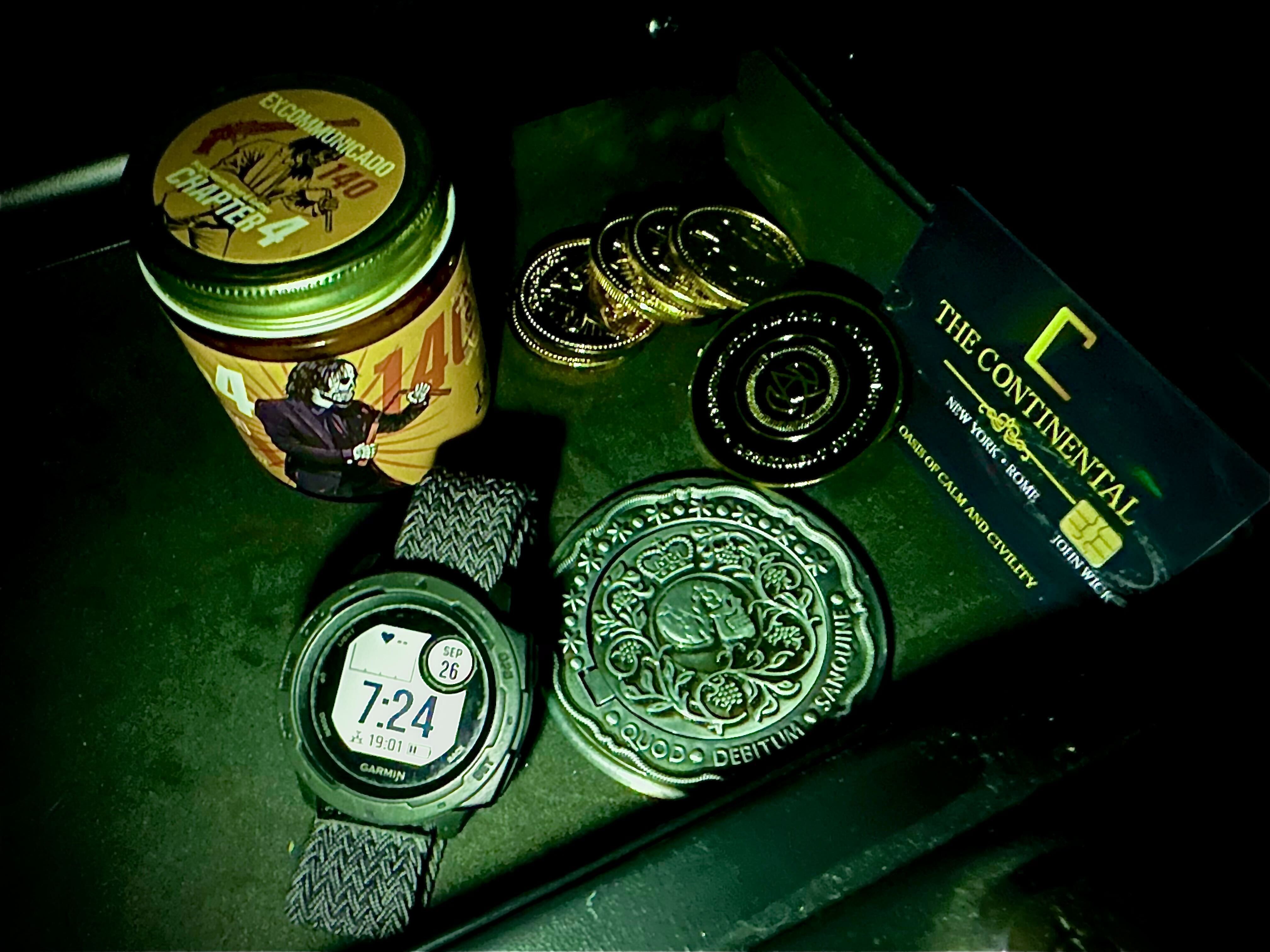 Product link: https://www.garmin.com/en-US/p/621802/pn/010-02064-00
I was very skeptical about getting a digital watch due to battery and reliability issues, but since tech has been around for a while, I got over it. With all the features this watch offers for the price, it wasn't hard to get over the skepticism. Built-in compass, GPS, fitness tracking, timers — and what's super cool is the connection to your phone (the "smart" in smartwatch).
@shootinslav
John C's Pick: Kifaru Duplex Tactical Frame $475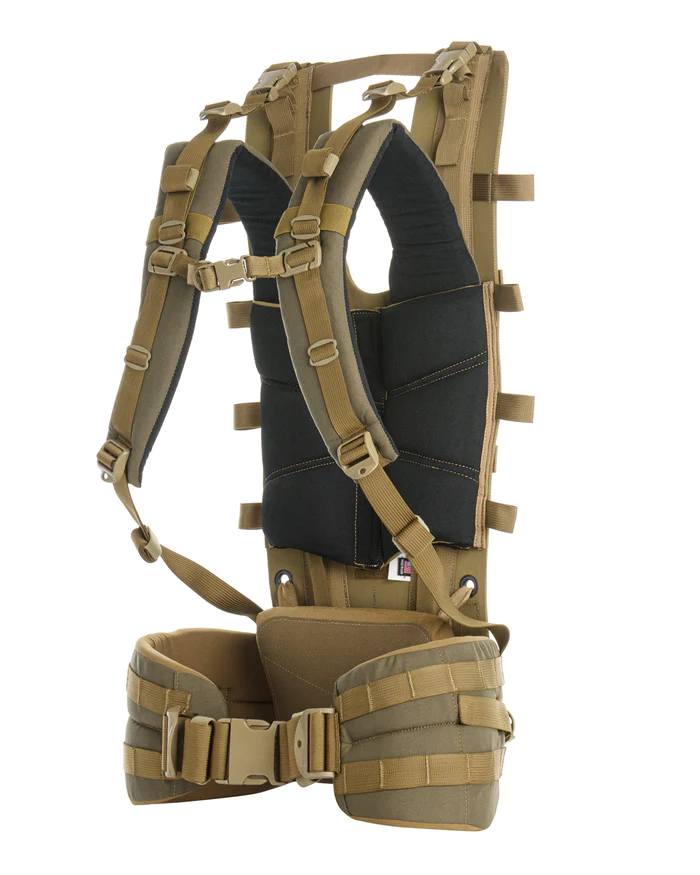 Product link: https://kifaru.net/products/duplex-tactical-frame-1
I don't have much time with my new Kifaru pack yet, but that's my pick! They have so many packs and pouches and improvements that you can add to truly build the pack that fits your needs. That also allows you to adjust and change your set up as conditions/situations change throughout your use. These are crazy well made — all in America!
@hiphopjohncook
Ryan's Pick: Snakestaff Systems EDC Tourniquet $32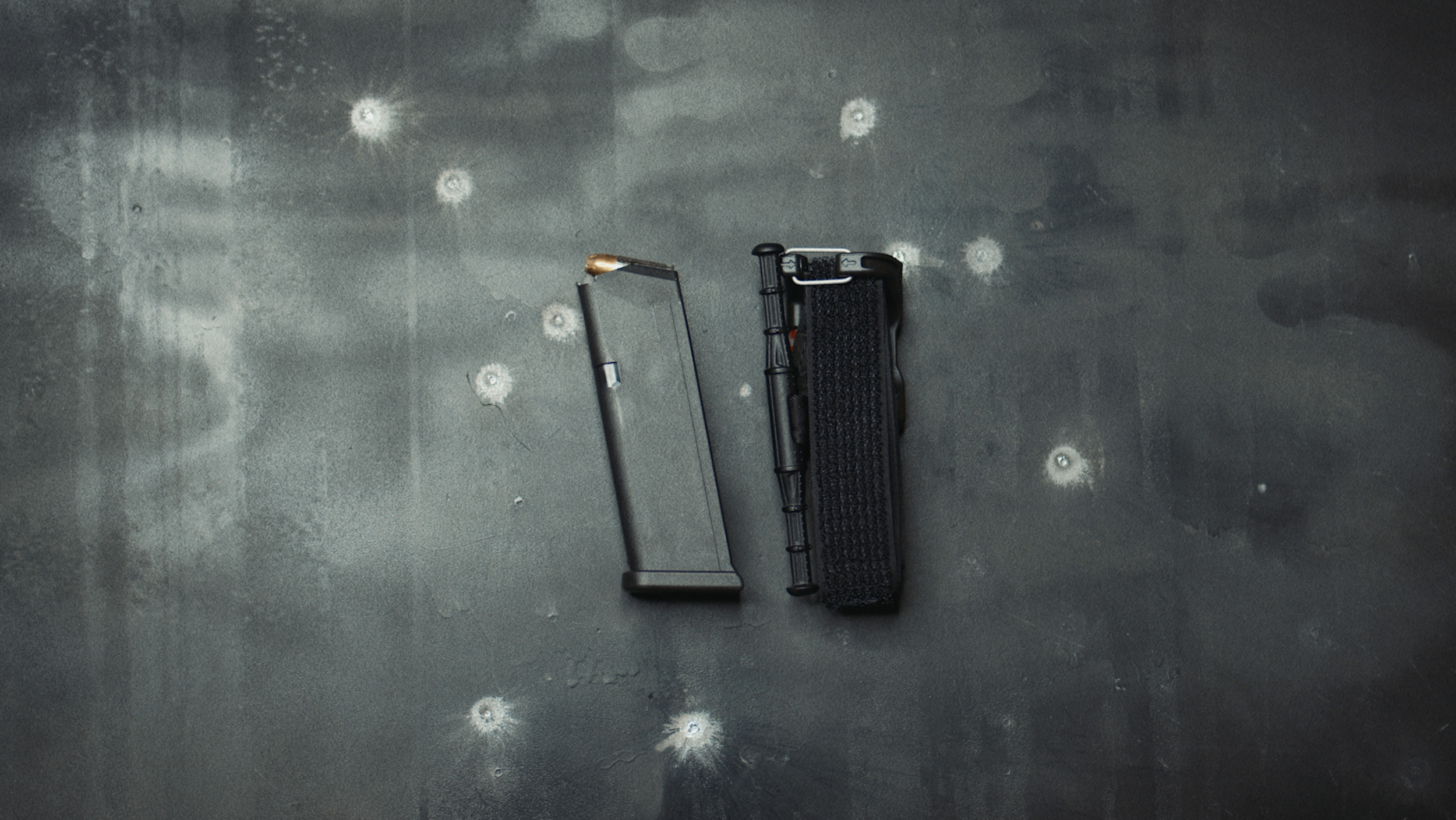 Product link: https://www.snakestaffsystems.com/buy-now/etq-every-day-tourniquet
The ETQ (Everyday Carry Tourniquet) from Snakestaff Systems has been a huge improvement in the ability to comfortably carry a tourniquet on your person every day. It's so compact that it fits in most pistol mag carriers, which makes carrying it in a sidecar style holster very easy and convenient. Also fits easily in a pocket if you're not willing to sacrifice the spare mag. Highly recommended.
@redmond_recoil
Brandon's Pick: Leupold BX-1 McKenzie HD 10x42 Binoculars $199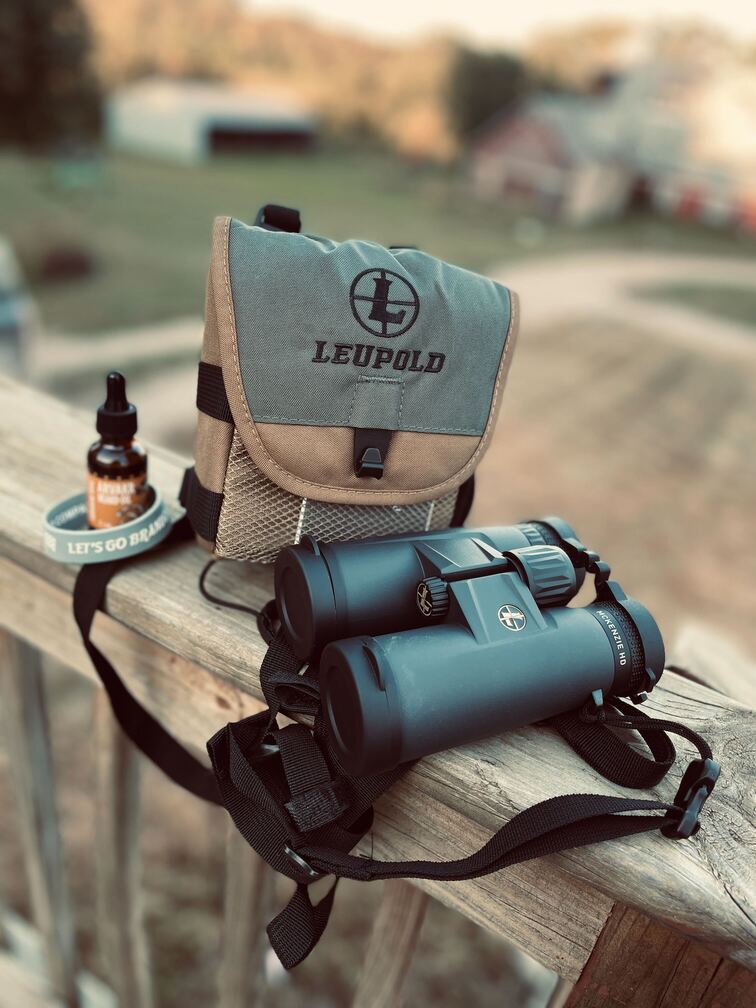 Product link: https://www.leupold.com/bx-1-mckenzie-hd-10x42mm
I would say that a nice pair of binoculars make a really great gift! I actually got these as a gift last year for Christmas, and they have come in super handy whether I am scoping out public hunting land on my way home, creepin on the birds down by the lake, or searching out our own land when I see deer hanging around. You never really realize how much you would use them, until you have them! I'm pretty stoked to use them during this year's hunting seasons too! I highly recommend these Leupold binos.
@brandonhendry
ABC's Pick: Nitecore EDC27 $89.95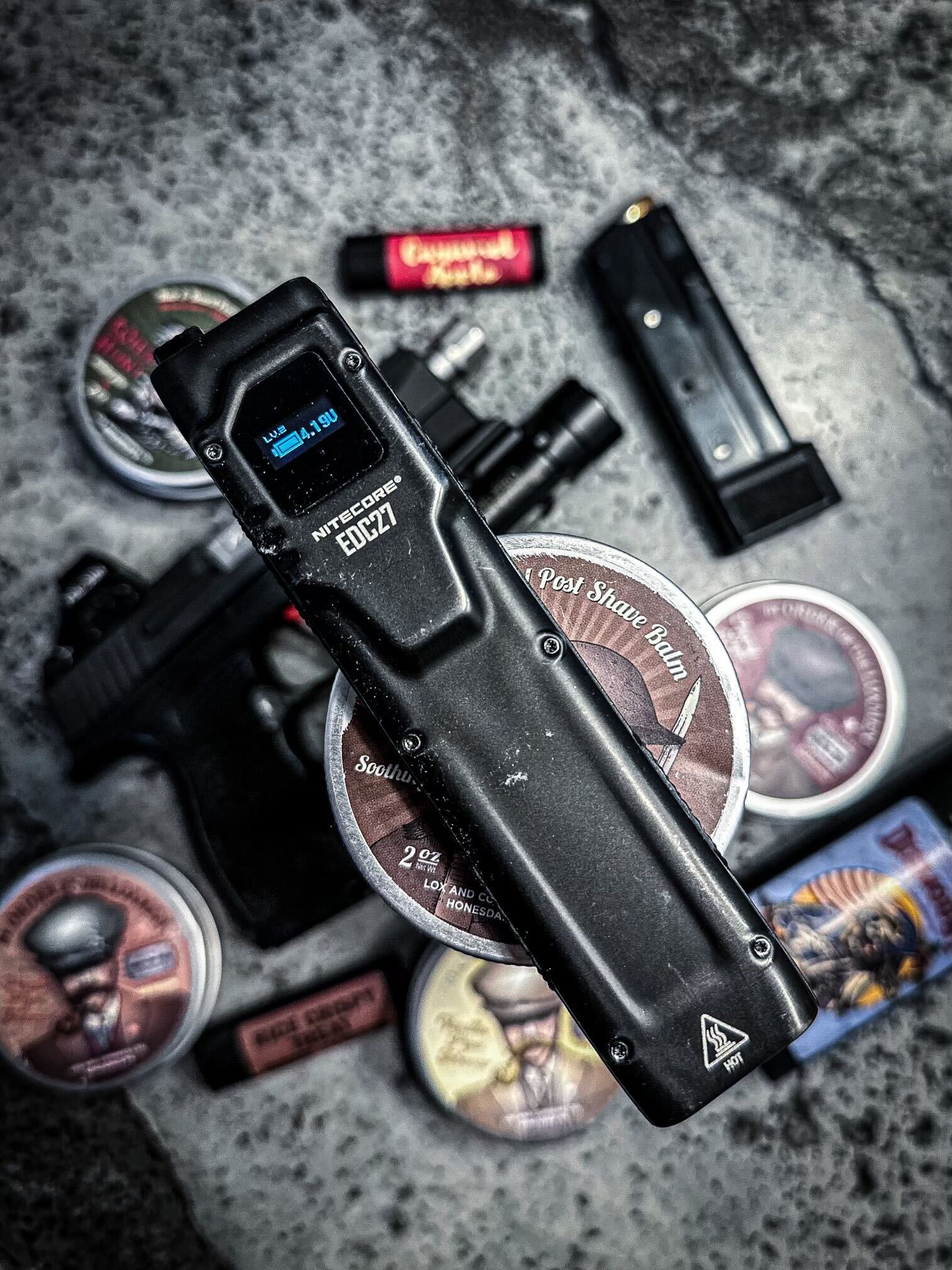 Product link: https://www.nitecorestore.com/Nitecore-EDC27-EDC-Flashlight-p/fl-nite-edc27.htm
I have owned many EDC torches throughout the years. But the EDC27 by Nitecore has gone above and beyond and hit all the benchmarks I've been looking for. I love this EDC light for many reasons, but most of all its size and flat design make it easy to carry in a pocket or a side holster. It has a max of 3000 lumens as well. And it comes in super handy time after time for me, especially in my line of work. I highly recommend this torch for any EDC loadout.
@alphabravocheescake
Jester's Pick: Outslayer Muay Thai Heavy Bag $130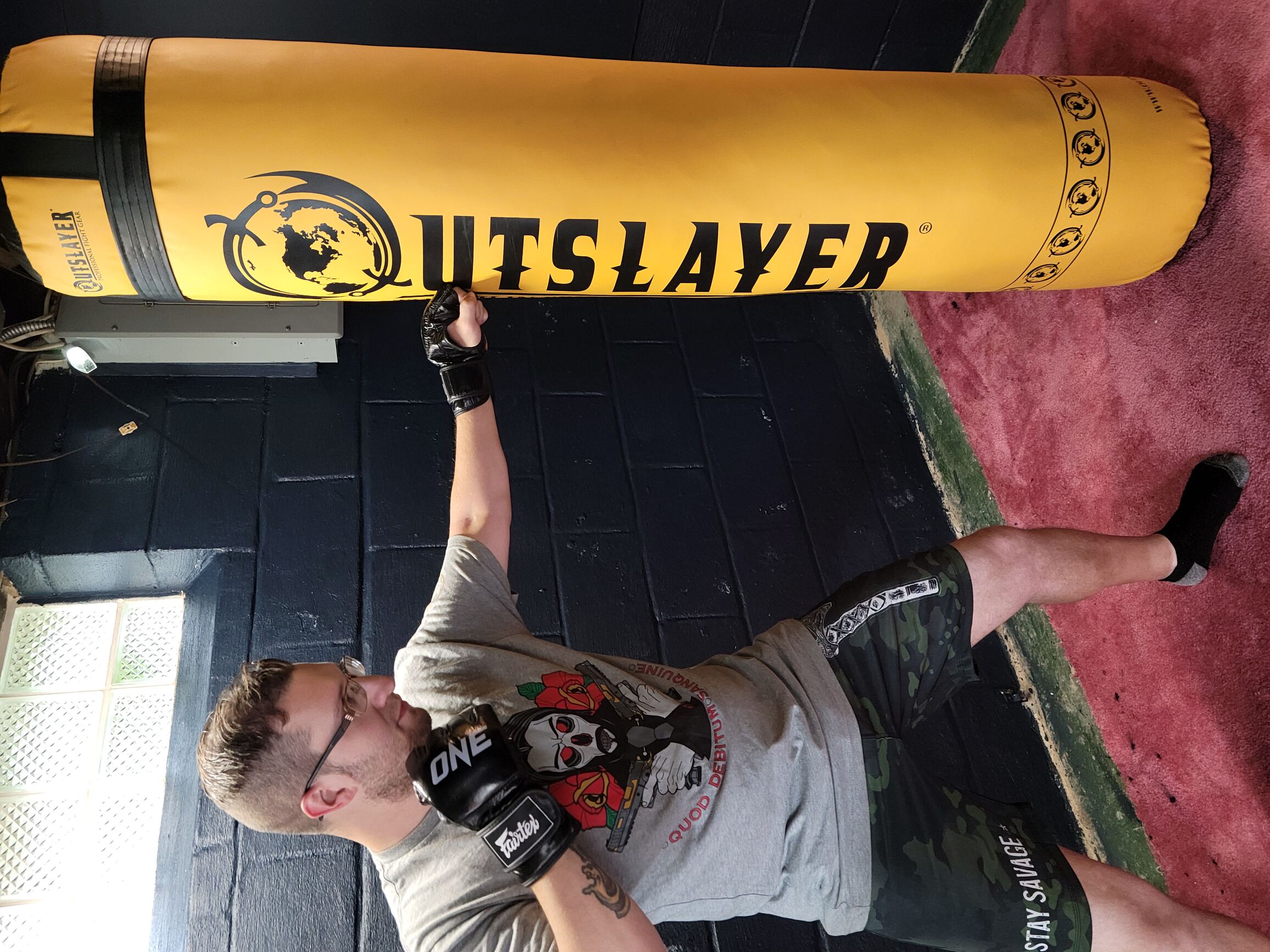 Product link: https://outslayer.com/0utslayer-muay-thai-bag-kickboxing-heavy-bag-4-36/
This bag is the best punching bag I have ever used so far. It's filled with compressed fabric so it is solid and durable. The length is perfect for practicing all kinds of kicks, and the material of the bag itself is smooth so landing elbow and knee blows won't rip skin off like a traditional canvas bag. I definitely recommend this to anyone interested in martial arts or staying fit.
@just_a_jest
Brogan's Pick: Beoplay HX Headphones from Bang & Olufsen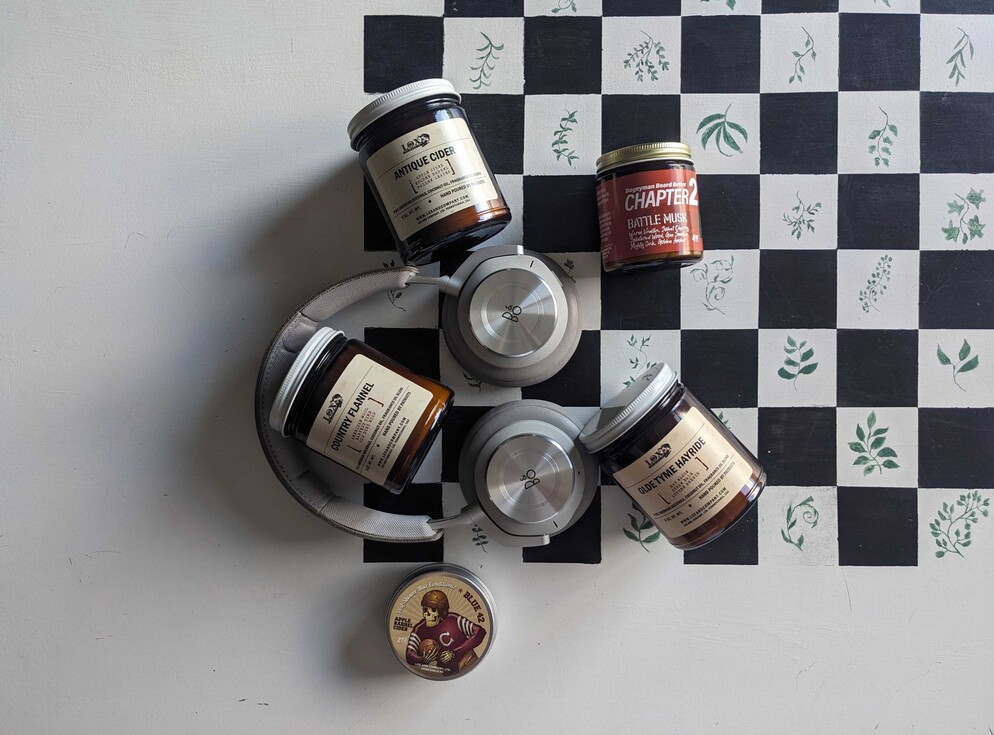 Product link: https://www.bang-olufsen.com/en/us/headphones/beoplay-hx
The Bang & Olufsen name is synonymous with quality craftsmanship, striking aesthetics, and satisfying results. For the last three years, I've learned firsthand that these descriptions are true as I've enjoyed my experience with the Beoplay H9 3rd Gen headphones. Now, B&O is at it again with a new generation for lovers of music and craftsmanship — the Beoplay HX series.
The beautiful appearance is backed by a deceivingly rugged design that can stand up to the rigors and demands of your life. You don't need to baby these things, although you may want to because they're that beautiful. And with 35 hours of battery life, you'll never have to deal with your tunes suddenly cutting out.
B&O also offers one of the best noise-canceling features I've ever experienced in a pair of headphones — it truly makes you feel like you're in your own little world. With simple finger gestures on the side of the cans, you can toggle this feature on or off, or do the reverse, amplifying the sounds of your surroundings so you don't miss a beat. Of course, these headphones have Bluetooth® capabilities and built-in microphones so you can take calls as they come.
At $500, the Beoplay HX headphones aren't cheap — but they could be the ideal gift for the person in your life who loves music as much as they love cutting-edge design.
Merry Early Christmas From Team Lox!
We know Christmas is still a few months away, but we hope this buyer's guide has gotten you a bit more into the spirit of the season as you look forward to buying the perfect gift for that person on your list. Happy shopping, and remember — Stay Sharp. Stay Savage.™ And don't procrastinate!