The Loxmen Elite's Top Picks of 2021
You may not know it, but our group of official affiliates is known as The Loxmen Elite. We started this program at the beginning of last year and it's been an absolute pleasure getting to know these Loxmen and Shield Maidens on a more personal level. If you're interested in joining the ranks of this team of ambassadors then you can fill out a general application here. Mind you, there's no automatic approvals here—we vet everyone who applies. After all, "Elite" isn't in the name for no reason. I digress. This isn't meant to be a recruiting piece for the program. In fact, this is a time to hear from our affiliates!
I asked a few of our affiliates what their top picks of 2021 were and here are some of their responses. Enjoy! And hopefully you get inspired to try some of these top picks too!
Justin (aka @the_soullessginger): As you may know, I enjoy all the products offered by Lox. The pomades are all unique and do the job for an all day style. Lotions are unmatched—they leave the skin feeling healthier than anything I've tried off the shelf. The aftershave is better than anything else I've ever used with having to shave every day to stay in regs. And the apparel makes a statement and I get comments regularly when I wear them out in public.
The one line of product that I had yet to try up until recently is the beard butter. I personally didn't feel right giving the Bogeyman Beard Butter line a try unless I could do it some justice with its intended purpose. Now that I am out of the service and can legitimately put it to use, it has been my favorite line of 2021. I love how soft they feel, they don't leave a greasy feeling on my face, and they last all day long! My face has been happier with a beard and the beard butters help not having that annoying scratchy feeling. Plus they all smell amazing—each chapter better than the one before it. I have been using them daily and will continue to do so. My top 3 picks of 2021 are Bogeyman Beard Butter: Chapter 1, Chapter 2, and Chapter 3.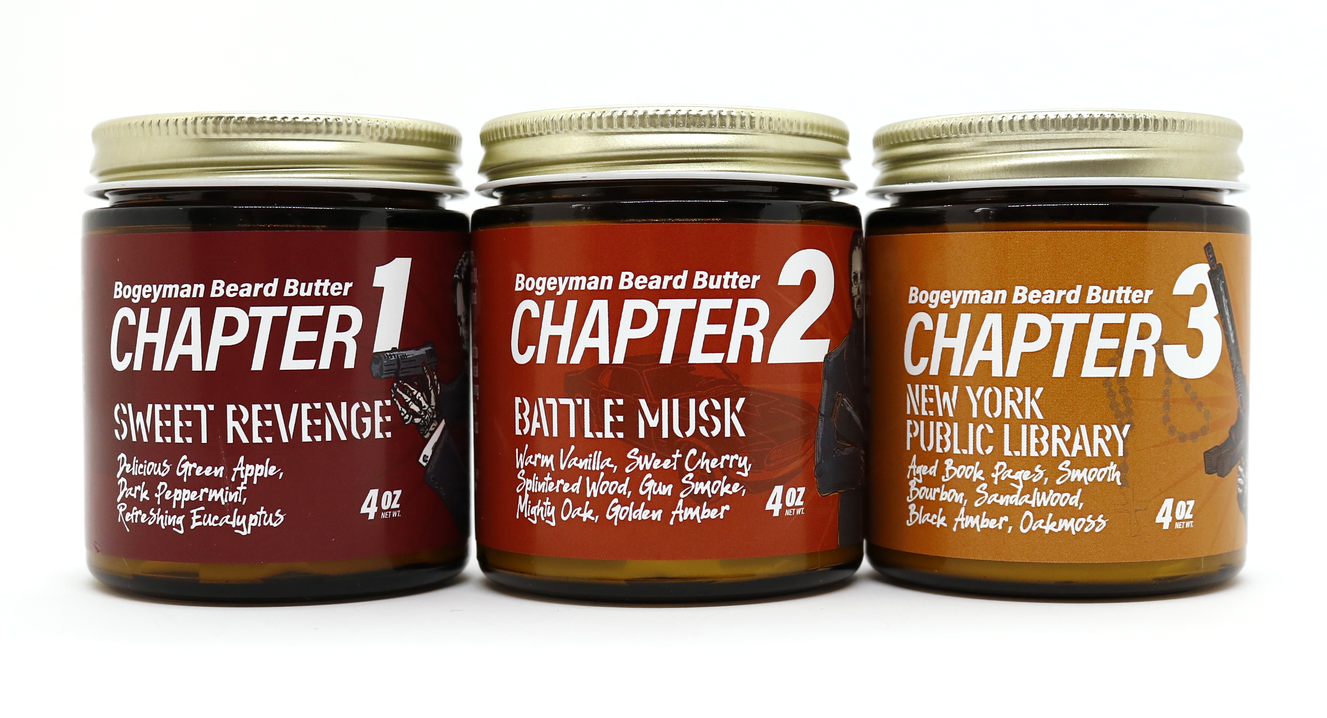 Nicholas (aka @gremlin27): Short, sweet, and to the point. My top 3 picks of 2021 are: Wild Hunt Pomade (no surprise there), Clear Those Murder Holes baseball tee, and Bayonet Butter Aftershave Balm.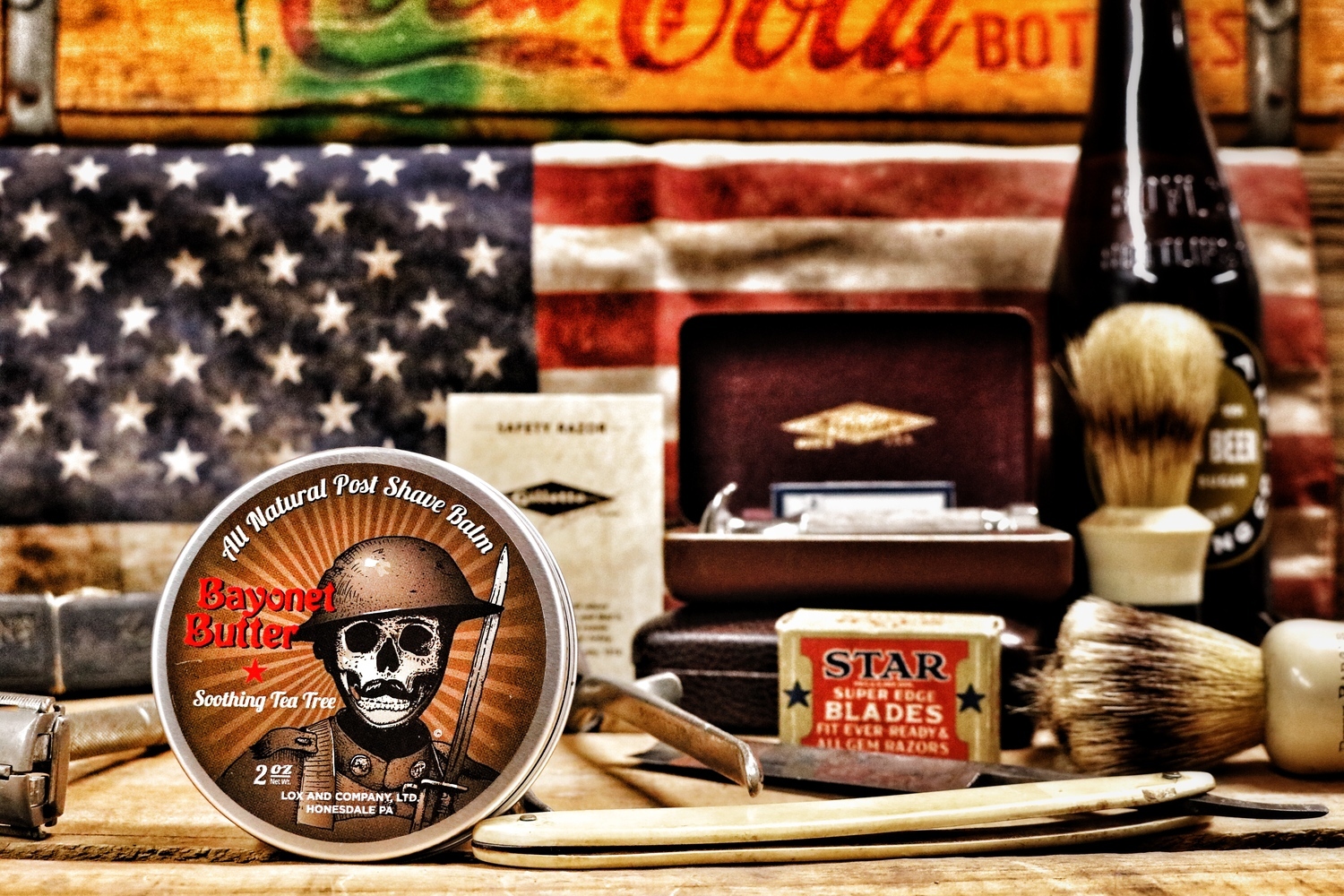 Allen (aka @wooldri2): How do I choose just 3????? Loxman Vintage Brushed Flannel, Chapter 3, or Chapter 2, no wait….Chapter 1—crap, the Bogeyman Beard Butter Battle Set, WARDADDY WAX!!!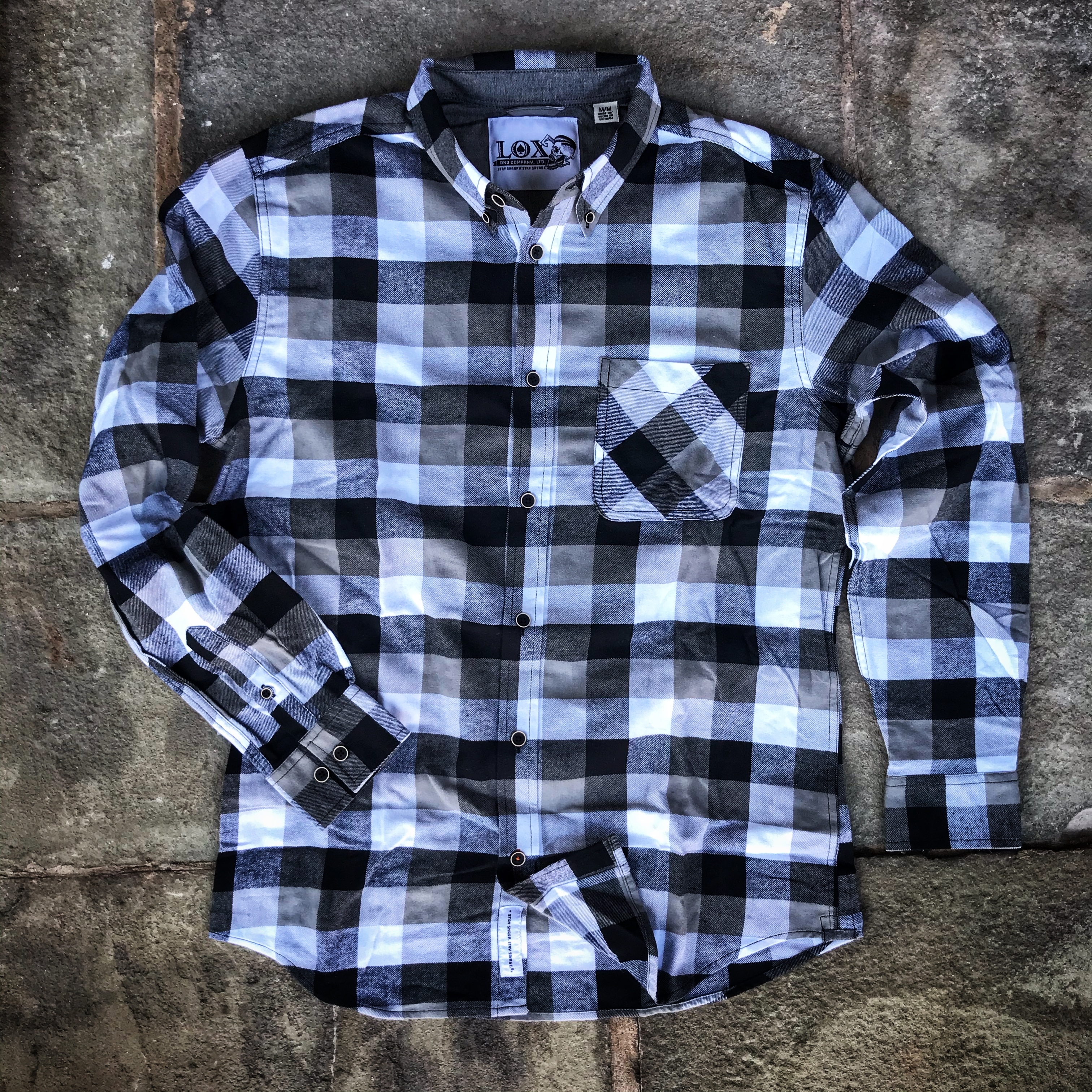 Will (aka @onekeenshot): My favorite products of 2021 are: Battle Wax Pomade, Black Diamond Salve Tattoo Brightener, and the Blood Oath graphic tee shirt.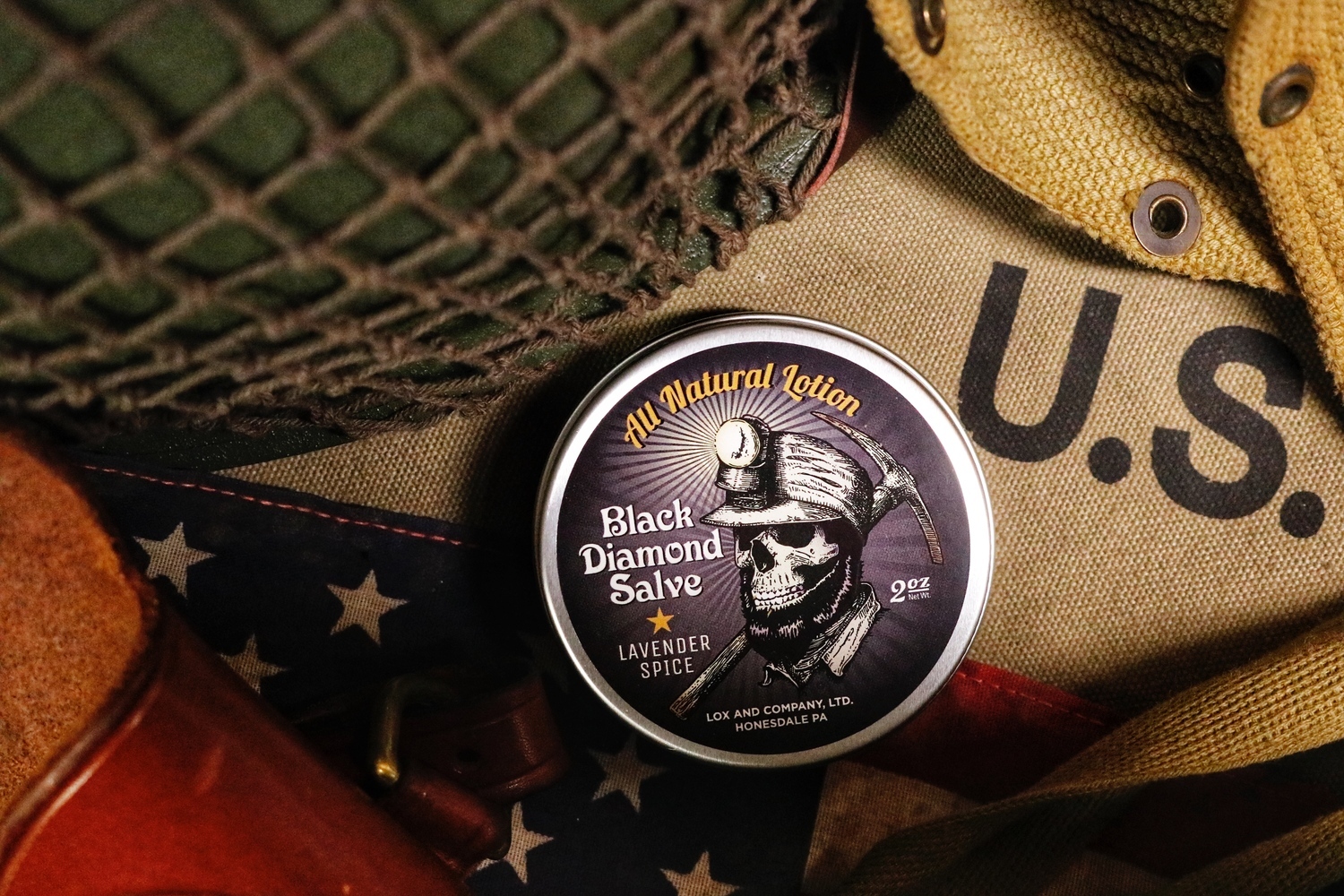 Cole (aka @cole.m.1624): Here are my top 3 for 2021: Bayonet Butter Aftershave, Bogeyman Beard Butter: Chapter 1, and Wardaddy Wax.
Ryan (aka @redmond_recoil): My top 3 products of 2021 are, without a doubt, Loxman Liniment Hand Salve, Bogeyman Beard Butter: Chapter 1, and The Long Shot Beard Balm. All three are RIDICULOUSLY AWESOME!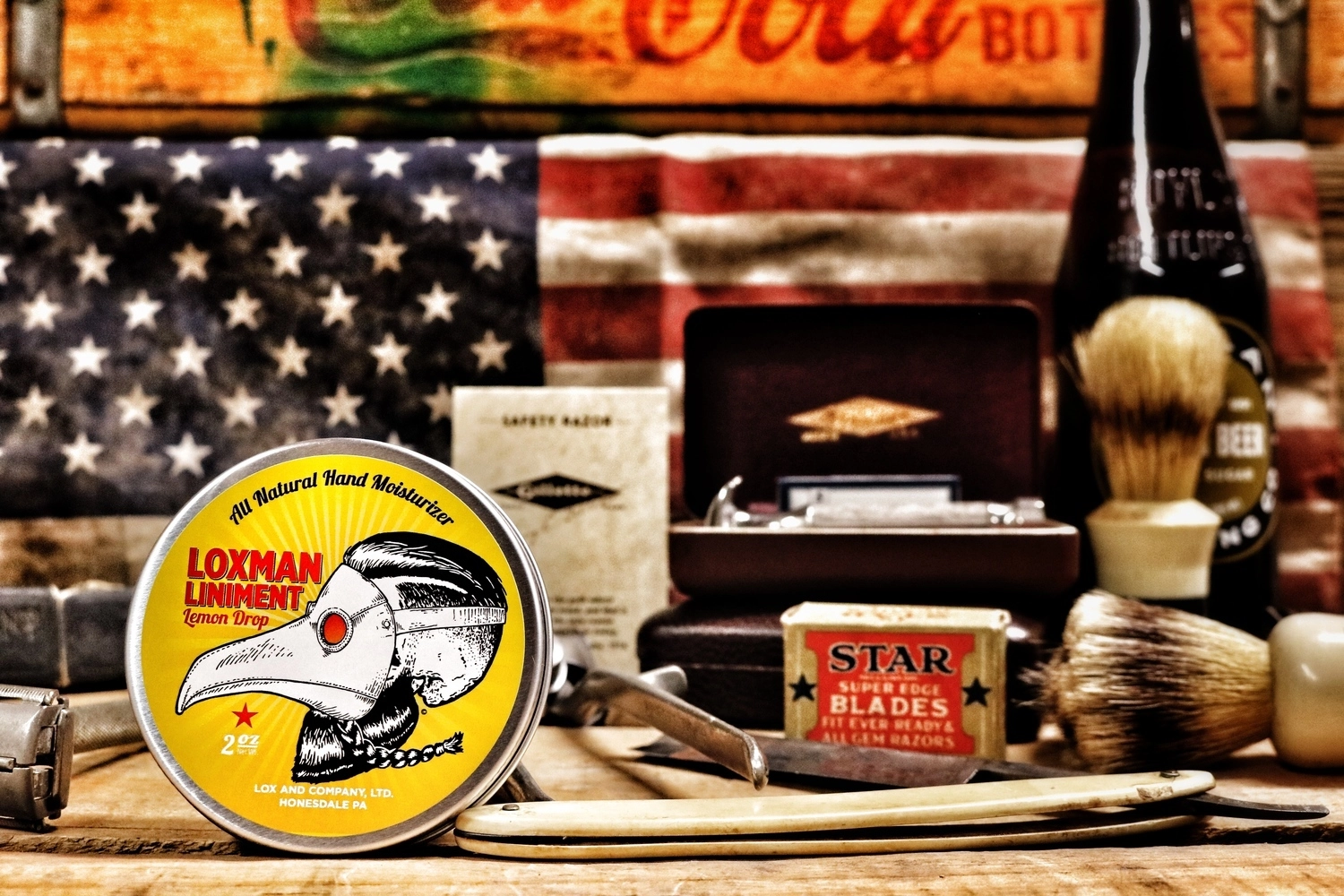 Sarah (aka @just_a_jest): Choosing 3 top products is a huge toughy. Pretty much almost anything is great—the graphic tees, the board shorts, mugs, soaps and shampoo bars, heck even the revamped smells like Death Car! Probably my top 3 absolute favorites of 2021 are… Bogeyman Beard Butter: Chapter 2 (Battle Musk smells amazing), Blitz (Pumpkin Blast) Post Shower Conditioner, and Baron Balm Pomade (Wardaddy Wax is tied with this pick). And I gotta say the Blood Oath and I Will Not Bow graphic tees are on my top 5 list!
John (aka @shootinslav): My top 3 products from 2021 are: the 3rd Annual Derby Pomade (because of how much I loved making that marketing video and it being released so close to my wedding), the Lox Snapbax™ (super comfy and love the style), and the Blue 42 (Apple Barrel Cider) Post Shower Conditioner (my first Lox conditioner and a great improvement to my routine—my hair is so much healthier since I started using it and it was healthy to begin with!).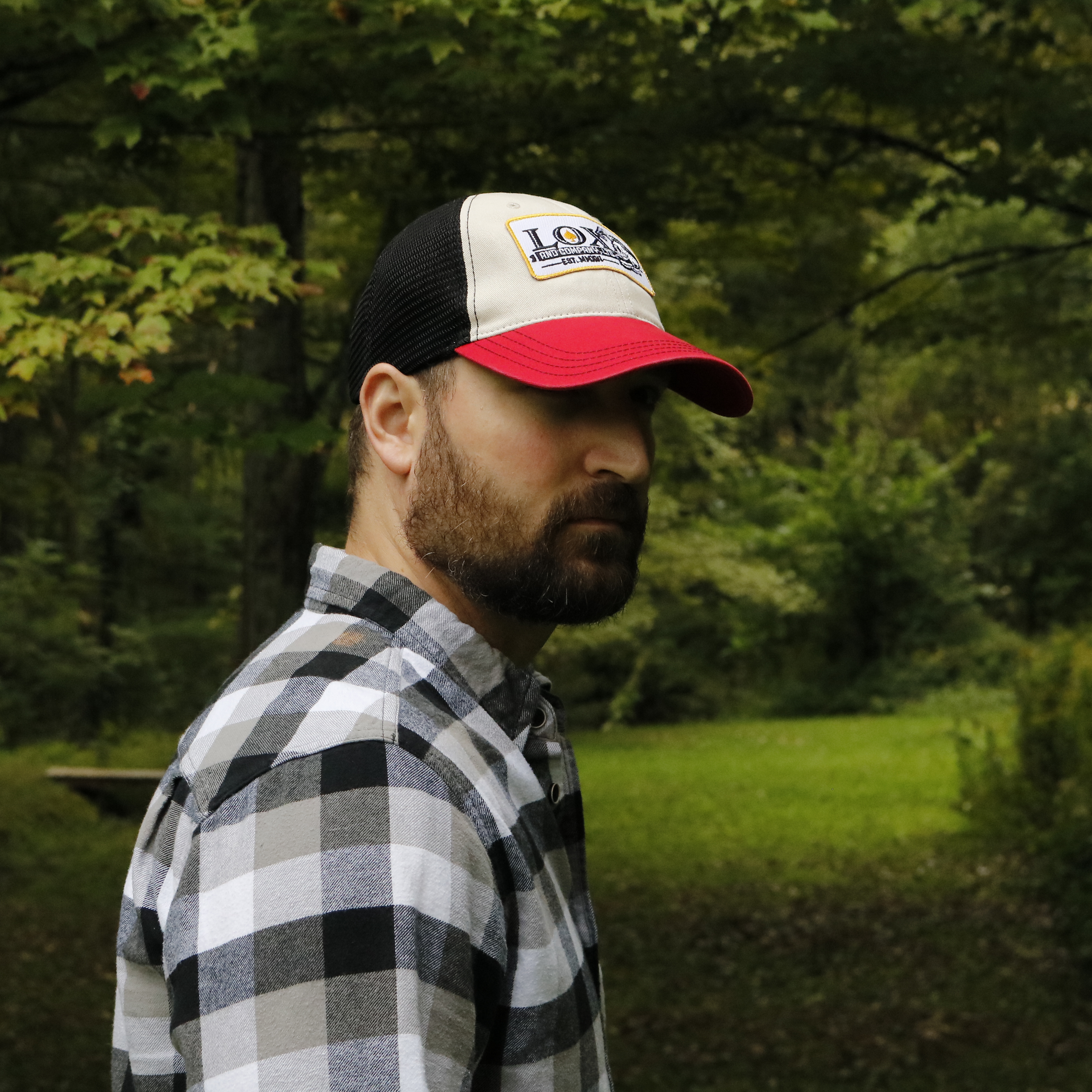 Jonathan (aka @mr.downey0311): My top 3 for 2021: Bogeyman Beard Butter: Chapter 3, Wardaddy Wax Pomade, and Sky High Slick Styling Cream (my 2nd and 3rd pick are interchangeable!)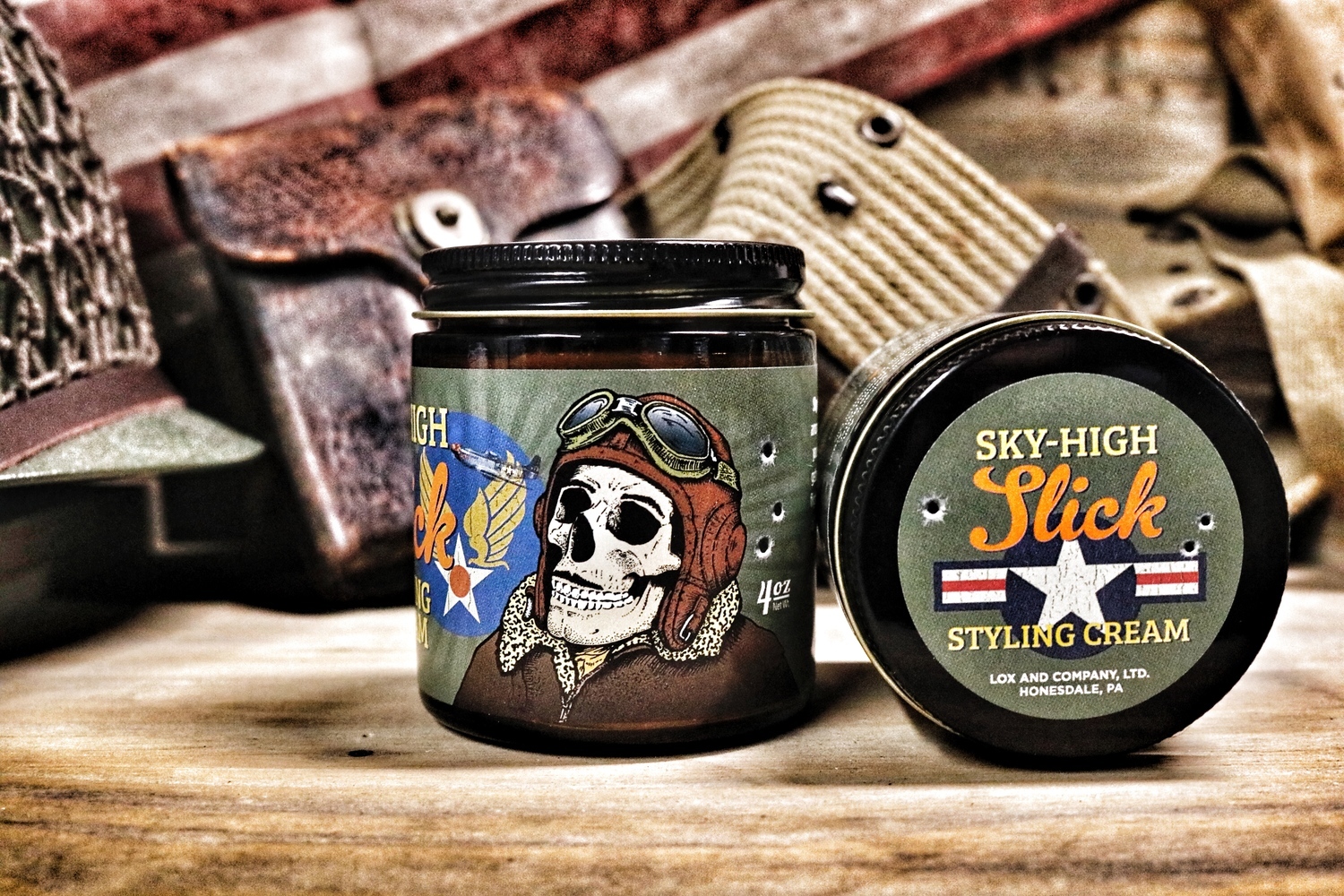 Brandon (aka @brandonhendry): The top 3 products of 2021 for me would definitely have to be Wardaddy Wax at number one! Bogeyman Beard Butter: Chapter 3 climbed FAST and is probably my number two and I will always have this on my top Lox products list so I'll have to say that pick number 3 is the Huginn Beard Oil!