Seven Savage Steps to Baba Yaga Your Wardrobe
John Wick may only need a pencil, but you'll need just a bit more to pull off the Sharp Savage look.
Here at Lox we value the right to self defense and understand the importance of having the means for protection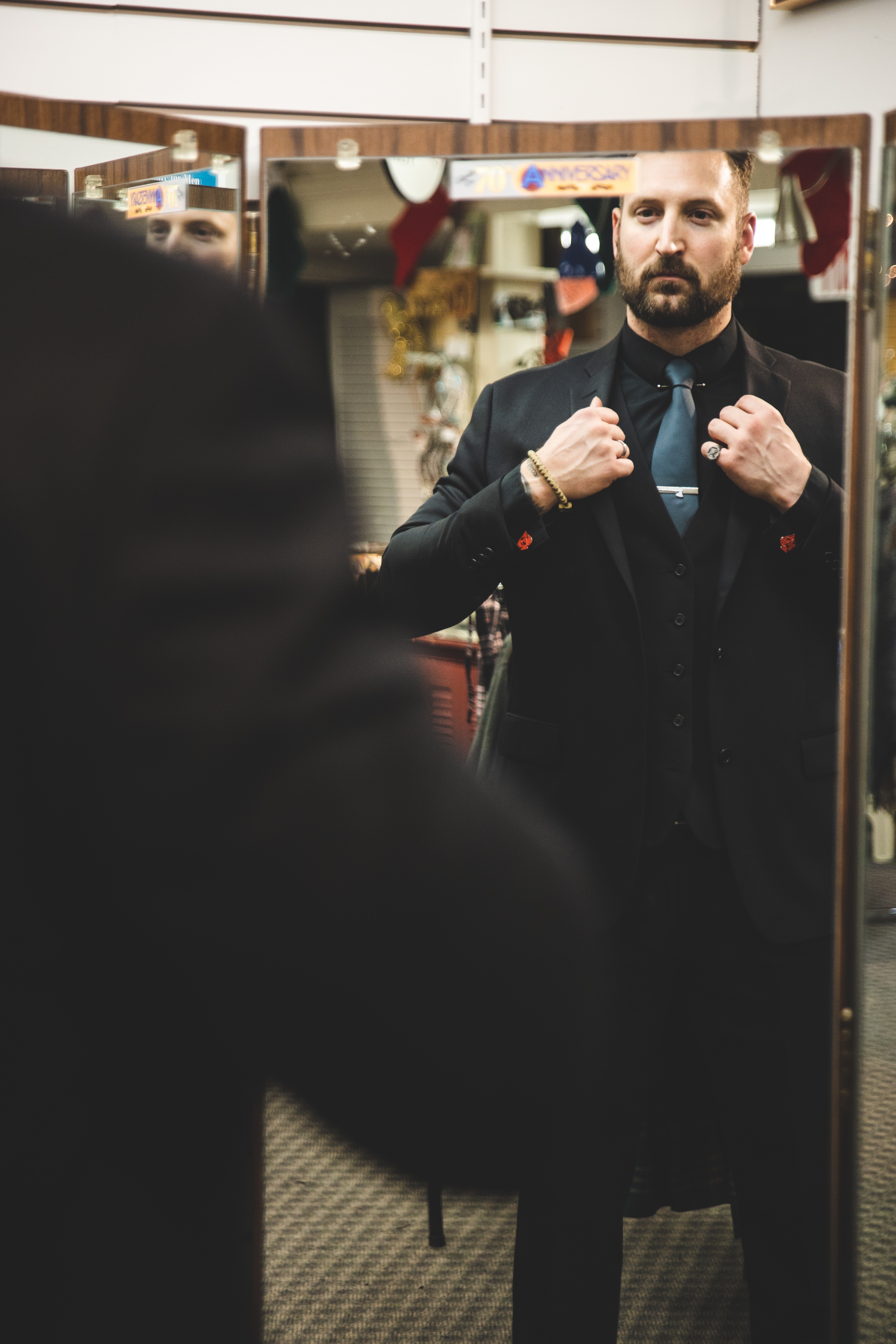 against a tyrannical, overreaching government. We support the 2nd Amendment and are thankful to God that our founding fathers had the insight to add it to our Constitution. We also put an emphasis on dressing sharp and dapper. Put these two elements together and you have what we like to refer as being a Sharp Savage. Guns. Suits. Suits. Guns. You get the idea. One person we admire for exuding the Sharp Savage persona is none other than Mr. John Wick. We've put together seven savage steps (or things you'll need) to nailing the image of one of our favorite assassins.
1. Arts for Him 3-Piece Tailored Suit - $399
This 3rd generation, family owned business sits on Main Street of Honesdale, Pennsylvania. The proprietors love God, America, and freedom which makes it especially easy to support them when we are looking to add to our wardrobe. In Chapter 1, John Wick is sporting a dark 2-piece suit with a white dress shirt. In Chapters 2 & 3, he's wearing a 3-piece with a dark dress shirt. So, depending on which Chapter you're specifically going for, the 3-piece suit will allow you to attain both looks by simply changing the dress shirt and including or excluding the vest. Did we mention that, for a small fee, they will tailor the suit to perfectly fit you?
2. Lox's Baba Yaga Necktie - $30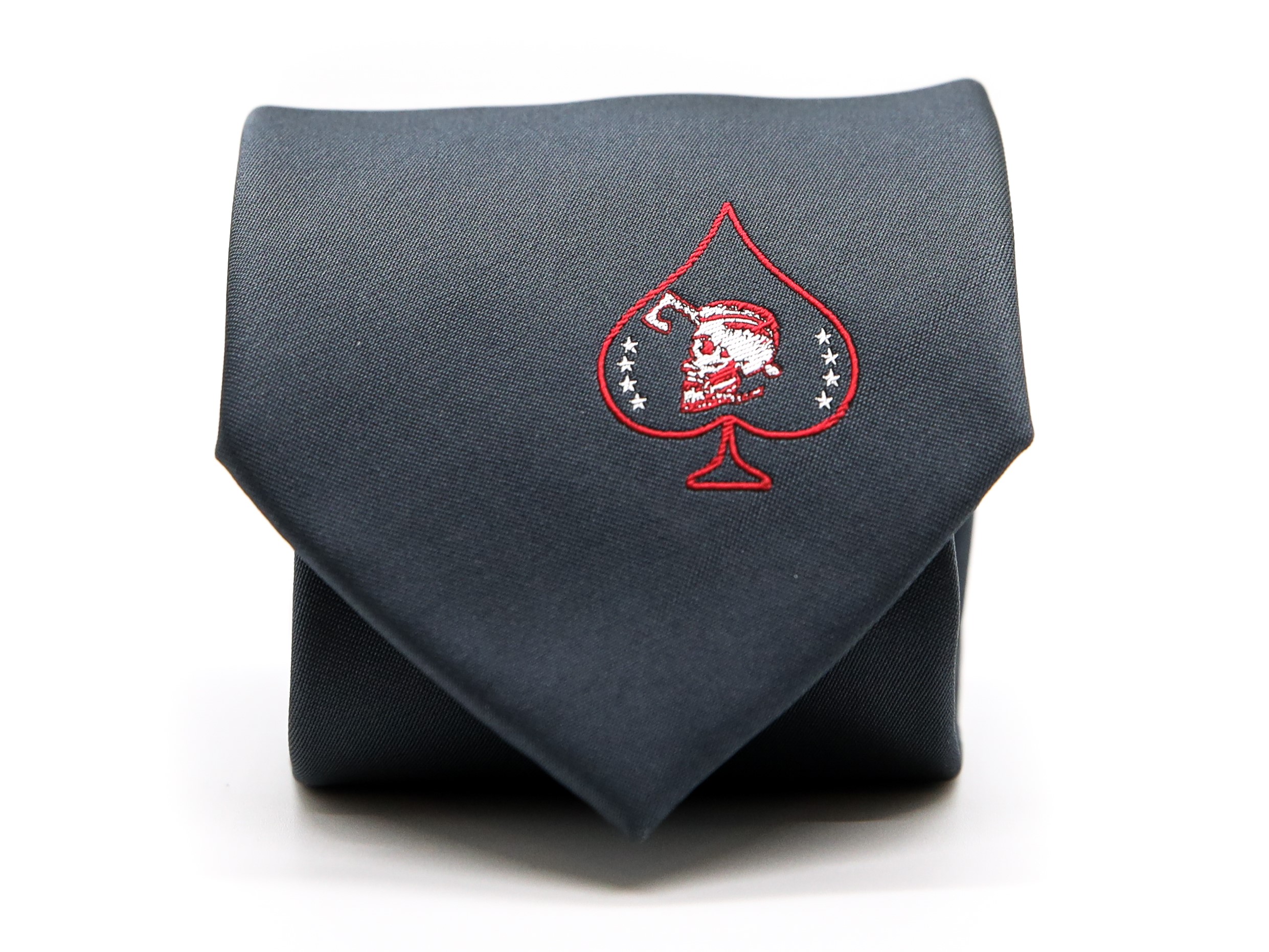 Even when John Wick's dress shirt color changes, his tie does not—or does it? While researching Mr. Wick's dress and appearance we discovered that he does not always wear all black clothing. That's right. Because of the lighting on the studio set, a lot of times when it looks like he's wearing black he's actually wearing dark grey and charcoal palettes. Lox's Baba Yaga Necktie is charcoal grey and woven in England. It includes a hand stitched Loxman Spade in red on the bottom for that extra bonus of sharpness.
3. Ronin Tactics Shūto Belt - $141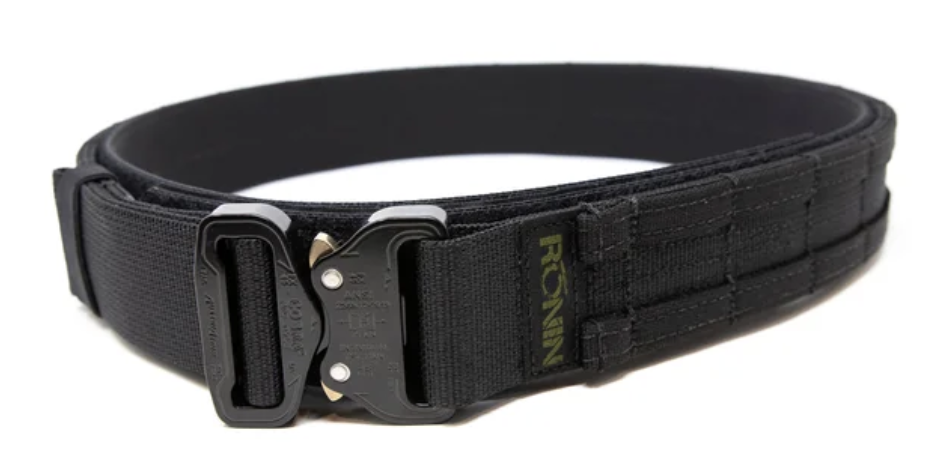 Ever wonder how John Wick carries all those magazines? Unlike a 1970's western movie where the bad guy's wheel gun never runs out of bullets, Wick actually performs all of his reloads in real time on the set. He does it with the help of a reliable battle belt. This Ronin Tactics Shūto Gun Belt is an extremely rigid belt made of high-grade weave material making it lightweight and sturdy enough to hold your sidearm and many many magazines—just the way John Wick prefers it.
4. Lox's Para Bellum Buckle Belt - $35
This is the actual belt that holds your trouser in place. Best part, the Ronin Tactics Shūto Belt will fit right overtop of this one. Made of genuine leather this belt is strong enough to carry your holstered firearm should you choose to opt out of an actual battle belt. It's black. It's handcrafted in Istanbul. And it's got some really cool detailed features like inside and outside engraving. Plus, as we've seen Mr. Wick do in Chapter 3, it can be used as a weapon in hand-to-hand combat. You want this belt.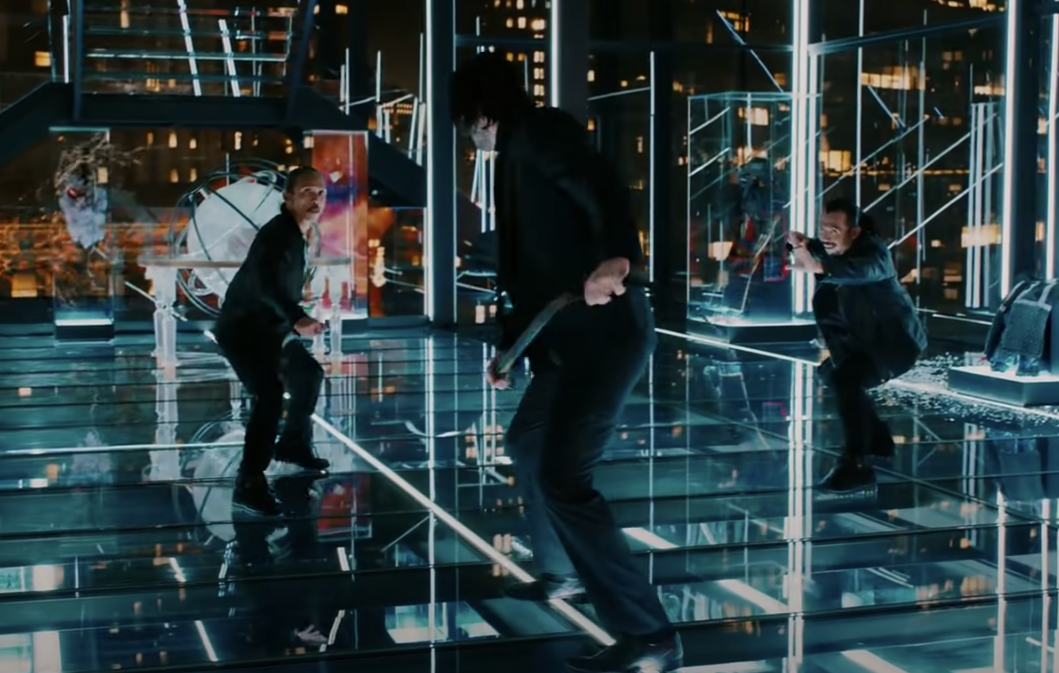 5. The NeoMag - $40
Is it coincidental that the word "Neo" is in the name? (Matrix connection to Keanu Reeves for those of you who don't get the reference) We think not! This device is essential to your EDC and it fits right in your dress pants pocket. Church? Wedding? Night out? This spare mag holder is incognito and perfect for holding one more magazine. Godfather tested—Loxman approved.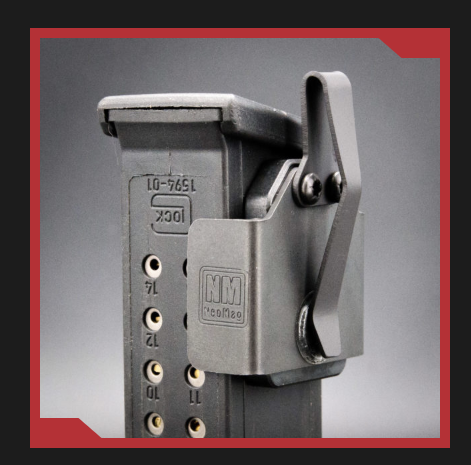 6. The Bars - $12 & $22
Technically two items in one category here, but they go so good together we dare not separate them. Lox's Combat Collar Bar and Lox's Si Vis Pacem Tie Bar are part of our Continental Collection. These two accessories are John Wick approved (it's fair to assume) and will set you way over the bar (pun intended) of being a Sharp Savage. Besides, if John Wick can use a pencil as weapon imagine what he can do with these items.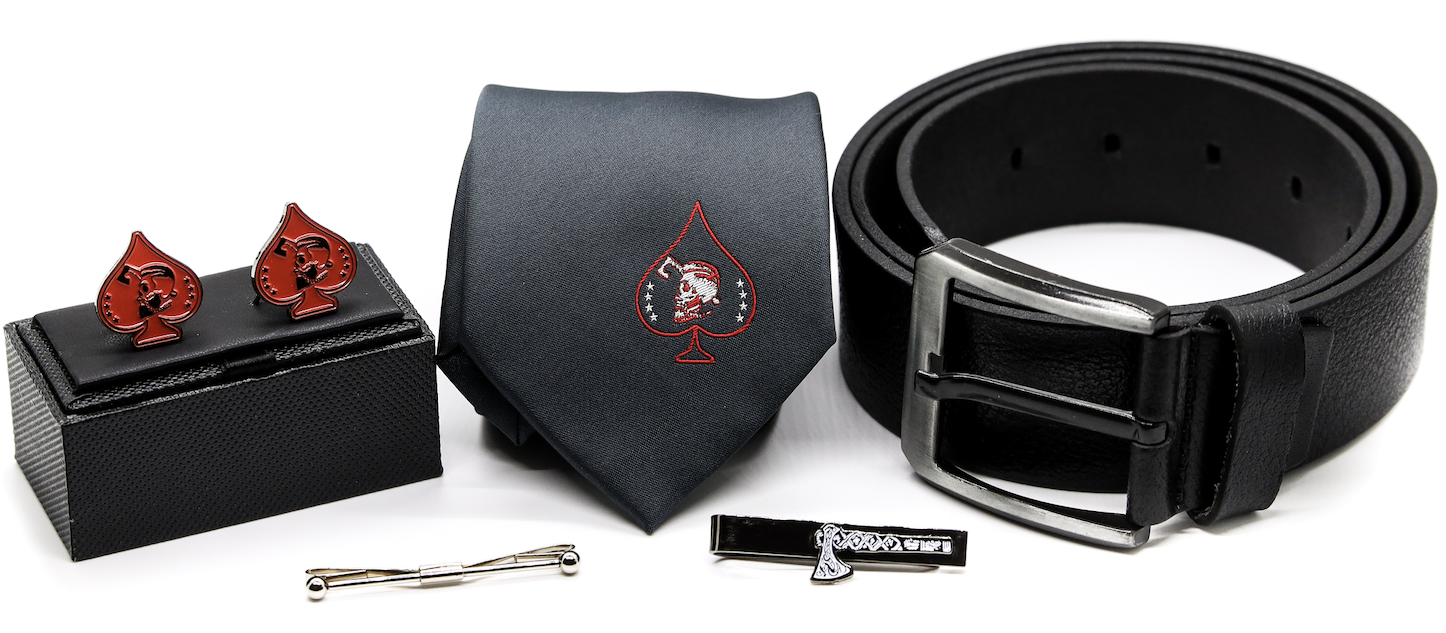 7. Lox's When in Rome Cufflinks - $30
In Chapter 2 when John Wick travels to Rome for one of his jobs, he is wearing vivid red cufflinks. These cufflinks by Lox are a spectacular piece of craftsmanship as well as a really cool head nod to Mr. Wick. Best part, with Lox's Cuff Adapters, a French cuff shirt is not required to wear these savage accessories.
Postscriptum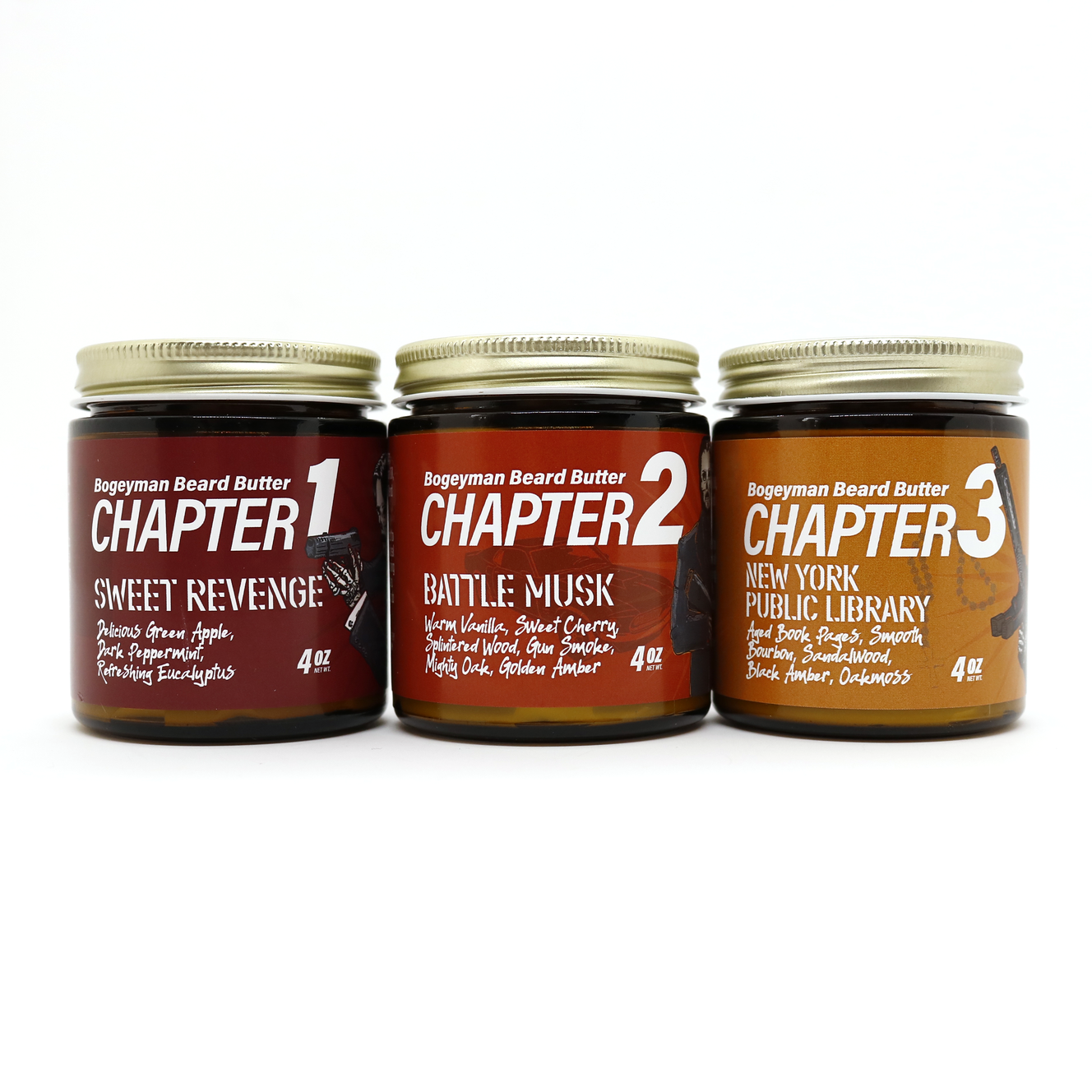 As a final touch on these seven steps to Baba Yaga your wardrobe, we would be amiss if we did not mention that John Wick is not only well dressed, but he is well groomed. Not only are these all natural, handmade products absolutely great for bed care, but they work well for skin and hair too! In fact, if you have long hair like Mr. Wick, this product will not glob together like thicker pomades might do in long hair. Lox's Bogeyman Beard Butters are so amazing you may want to go swimming in them. We won't judge you if you do.